Housebuilder opens Castle Donington office with plan to create 20 jobs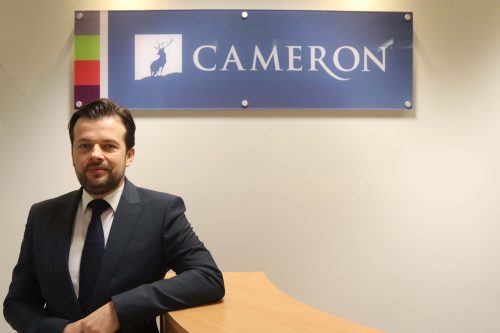 A housebuilder has opened a new East Midlands office – creating 13 jobs.
Cameron Homes, which has its headquarters in Staffordshire, has launched a team at Willow Farm Business Park in Castle Donington, and says it will create seven more jobs this year.
"We are very excited by the formation of our new 'East Midlands' division which will cover Leicestershire, Nottinghamshire and Derbyshire," said Steve Cassie, who has been appointed as regional director.
A former commercial manager and quantity surveyor with several other companies in the Midlands construction sector, he was previously Cameron's technical director.
He added: "I am very pleased to be given the opportunity to move the new region forward.
"Cameron has built up a reputation as a provider of high quality family homes and excellent customer service over the last 26 years and we are delighted to be rolling this out in the East Midlands.
"Our substantial investment into the region will support a range of jobs within our firm, sub contractors and suppliers.
"We will be building around 70 properties in 2019 and seeking to increase this year on year, doubling our turnover in 2020.
"We have four developments currently in our ownership at Aston on Trent, Hulland Ward, Brailsford and Repton, with a planning application submitted at Breedon on the Hill so it is going to be an exciting year."