540 jobs lost with closure of Cau restaurant chain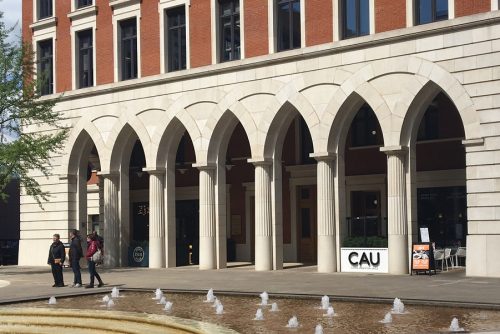 More than 500 jobs have been lost at specialist steak restaurant chain Cau after its parent group Gaucho was placed into administration.
Accountancy firm Deloitte has been appointed administrator.
All 22 Cau restaurants, including Salford's Media City, Didsbury, Wilmslow, and Liverpool, will close in a bid to achieve a successful sale of the Gaucho chain, which has a restaurant on St Mary's Street, Manchester.
Deloitte said Cau was "significantly loss-making" after suffering three consecutive years of falling sales.
The move comes a day after Gaucho said it had filed an intention to appoint administrators.
Joint administrator Matt Smith said: "Unfortunately the Cau brand has struggled in the oversupplied casual dining sector with rapid over-expansion, poor site selection, onerous lease arrangements and a fundamentally poor guest proposition all being factors in its underperformance.
"The Gaucho business, on the other hand, which operates in the premium dining market, continues to trade well in its market segment, is profitable and has a strong underlying brand and guest loyalty."
He added: "We are taking steps to stabilise the business following our appointment and are now seeking expressions of interest in terms of a sale of the Gaucho business."
The Gaucho chain will continue to operate as normal.
A spokesman for Equistone said: "Equistone has been a supportive majority shareholder to Gaucho Group since its investment in 2016, working closely with the company to address the challenges presented by the adverse trading conditions that have negatively impacted the UK casual dining sector as a whole.
"Despite Equistone having presented Gaucho's lenders with, and committed to funding, a business plan that would have maintained the company as a going concern, a notice of intention to appoint administrators was submitted."
Gaucho specialises in Argentinean steaks and fine wine and is owned by the private equity firm Equistone.
It has 16 restaurants in London, Birmingham, Leeds, Manchester and Edinburgh as well as Dubai and Hong Kong.
The group employs 1,305 people, with 540 at Cau, 714 at Gaucho and 51 at head office.
Yesterday the restaurant group filed a notice of intention to appoint administrators, which gives the company a short window to complete a deal and prevent other winding-up action.