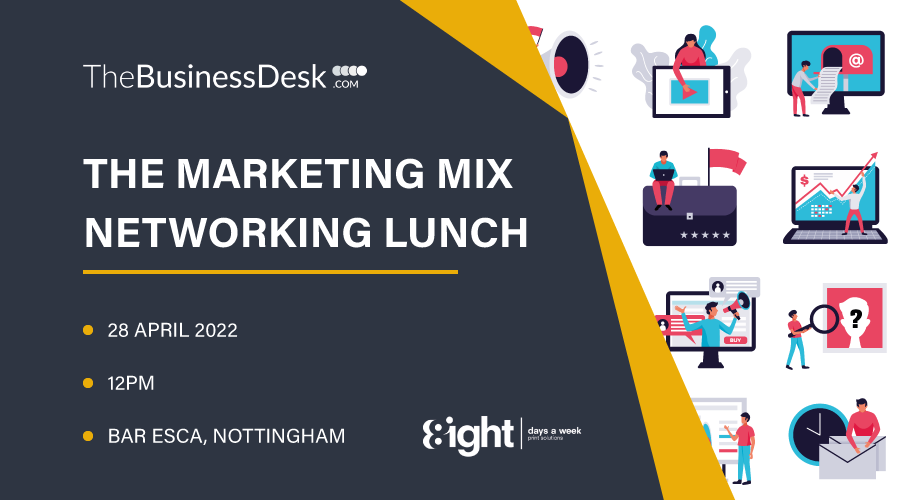 The Marketing Mix Networking Lunch
Getting the right mix of marketing for your company is now more important than ever before. At this forthcoming networking lunch, we'll be hearing from a range of marketing professionals – from print to video, PR to digital – as they try and map out a blueprint that will make your business proposition hard to resist.
Many brands are seeing the strength of print amongst the mass of emails and other digital platforms due to the greater cut through and longevity a printed piece can have in the home. Others are committed to the digital route – some advocate a dynamic mix of the two.
This is your chance to question some of the smartest marketers in the East Midlands – and find out what will work for your brand.
Joining us will be: