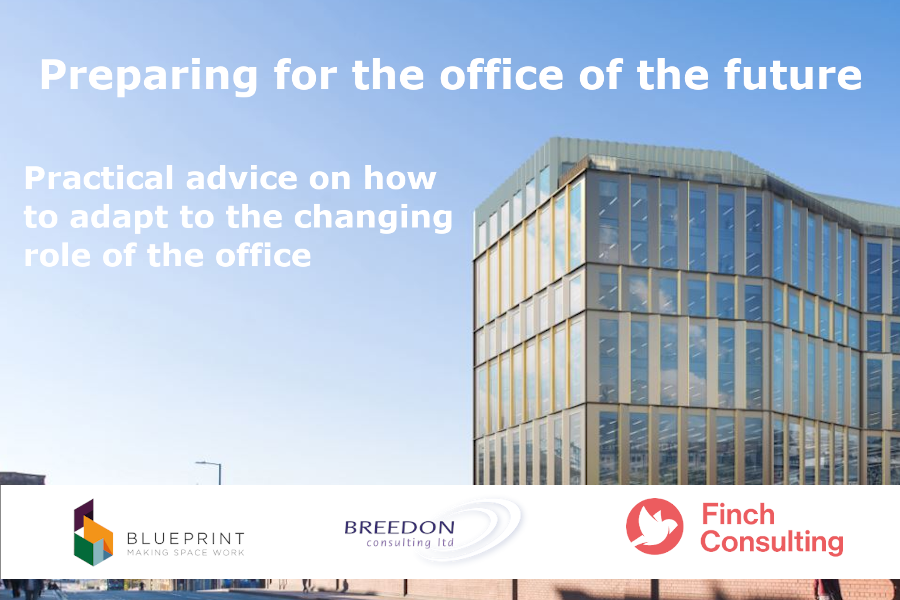 ---
Thursday 14th May, 11.30am-12.30pm
---
Practical advice to prepare your office and employees for their return to work. Our panel of experts will discuss risk management, HR, wellbeing, office design and social distancing layouts.
We'll highlight key additional technologies that might enable you to support employees who prefer to work from home and provide guidance on the warning signals that employees may be struggling with mental health as they return from isolation.
Finally, remote working has proven that employees can be productive working unsupervised from home – what impact will this have on HR policies and the demand and specification of commercial property and office space in future?
Our panellists are:
Rob Day, chairman and founder of Blueprint Interiors, an award-winning workplace consultancy and commercial office fit-out specialists.
Julia Thomas, joint head of legal at Finch Consulting. She specialises in advising clients on matters relating to health, safety and the environment.
Nicki Robson, director at Breedon Consulting, specialists in people issues, including strategic and operational HR, learning and development, recruitment and employee engagement.
Register now to secure your place at the webinar: