Budget 2017 predictions: Ian Borley, KPMG
Ahead of this week's Budget, Ian Borley, East Midlands senior partner and head of enterprise at KPMG in the Midlands, reveals what he expects to emerge from Philip Hammond's red briefcase.
He said: "The Chancellor of the Exchequer, Philip Hammond, has some challenging decisions to make and even tougher interest groups in the economy to satisfy.
"We can start with the obvious: Businesses in the East Midlands are likely to be keeping an eye out for measures around tax reliefs, notably for research and development, particularly once the UK is out of the EU. Business owners across the region may also be hoping that Mr Hammond takes advantage of the rare opportunity he has to deliver tax cuts and make simplifications to support small and medium-sized businesses. At the CBI's Midlands summit on 1st March, one of the main discussion points was how to encourage UK businesses to innovate and invest to increase productivity – clearly, tax breaks can play a key part in that.
Business rates in the spotlight
"A key talking point for many SME businesses in the East Midlands at the moment is business rates. With business rate revaluations coming into effect in April, while most SME firms will enjoy a slight reduction, some could be hit with a sizeable increase overnight. The Government has pledged help in the form of a £3.6 billion fund, but, if this isn't enough, will the Chancellor set aside more cash? Time will tell.
Foreign investment
"If you look at what has been successful in driving foreign investment in the UK over the last decade it has been an 'open for business' tax system which includes a package of policies, for example dividend exemptions and the treaty network. It's also worth remembering that tax isn't the only thing that drives foreign investment, there's also infrastructure, access to markets and talent. It's likely that we'll hear more about national infrastructure spending, which tends to be a key retreat in times of economic upheaval – eased this time by usefully low borrowing costs.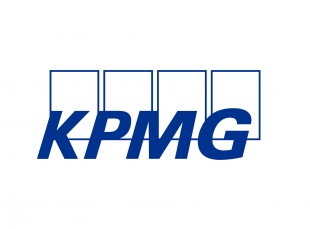 Regional opportunities
"In his Autumn Statement, the Chancellor talked about driving up the performance of our regional cities, with mentions of the Local Enterprise Partnerships in the Midlands and the East of England. It would be encouraging to see Mr Hammond further address the regional imbalances, recognising the contribution that the East Midlands, and other UK regions make, as this is vital to improving the UK's prospects outside the EU.
"This is the perfect time for Mr Hammond to reinforce the message that Britain is open for business, and to show that the Government really is in tune with UK regions."