County Council fined £1m after health and safety incident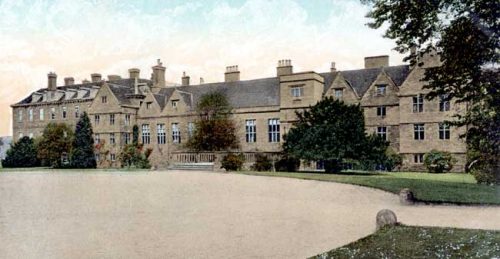 Nottinghamshire County Council has been sentenced after a disabled member of the public was struck by a vehicle used for collecting branches.
Nottingham Crown Court heard employees were working in the County Park in Rufford Abbey on 1 June 2015, collecting branches and transporting them, using a tractor mounted grab attachment, to be burned.
At the same time a disabled man was on a guided walk in the park. The worker using the tractor to transport branches through the park could not see the member of public ahead and collided with him.
The 71-year-old man suffered serious bruising and injuries to arms legs and head.
An investigation by the Health and Safety Executive (HSE) found the council failed to implement a safe system of work for this activity in that they failed to segregate vehicle movements from the public.
They failed to train the workers to the required level to operate the mounted grab and act as banksman. The machine was not suitable for transporting materials long distances.
The company also failed to supervise and adequately plan the work sufficiently in a public place and as a result put their own employees and members of the public at risk.
Nottinghamshire County Council of County Hall, West Bridgford, Nottingham pleaded guilty of breaching Sections 2 (1) and 3 (1) of the Health and Safety at Work Act 1974, and has been fined £1million and ordered to pay costs of £10269.85.
Speaking after the hearing HSE inspector Martin Giles said: "The failure to properly plan this work and put in place straight forward control measures not only put the gentleman at risk but also endangered other members of the public walking with him.
"Duty holders have the responsibility to assess the work they do in public areas to lower the risk of harm and injury, particularly when they introduce new plant or equipment."
Anthony May, chief executive of Nottinghamshire County Council, who was at Nottingham Crown Court on Wednesday 19 April said: "We are very sorry for the distress caused to this gentleman and his family. I hope the Court proceedings and sentence passed by the Judge helps to put this stressful and unacceptable incident, which happened at Rufford Abbey in 2015, behind them. I was in Court for the hearing as I wanted to apologise publically.
"We know things went very wrong on the day and that we failed in our duty of care. For that reason, we have worked hard to improve health and safety arrangements at Rufford Abbey, and across the Council.
"We acted immediately after the incident by having our own internal investigation, as we wanted to find out what had happened and what had gone wrong. We cooperated fully with Health and Safety Executive's (HSE) investigation, sharing evidence, findings and witness statements from our own investigation. When the HSE brought charges against the Council, we did not at any stage contest them.
"While it is of course highly regrettable that this happened in the first place, we have contingency funding to be able to meet this size of fine. When setting and planning our budget we always allow for whole range of risks.
"We have taken action to review and improve the way we do things to make things safer, as we want to reassure people that Rufford Abbey is a safe environment for everyone.
"In light of this incident, we have also taken the opportunity to renew our health and safety focus across the whole Council to further make sure that all our public services operate in the safest way they can."