Leicestershire catering firm posts £2m profits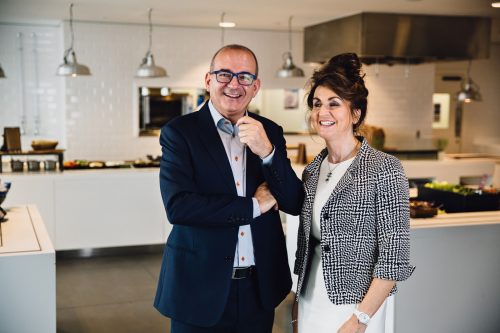 Leicestershire catering firm has broken through the £25m turnover barrier in its latest results, with profits before tax rising to over £2m.
The Ashby-de-la-Zouch caterer is forecasting an annual turnover of £27m for 2017.
Andrew Wilson and his wife, Carolyne Vale, the co-founders of Wilson Vale, live in Hartshorne, Derbyshire. Andrew Wilson said: "The skills, commitment and passion of our teams have continued to drive our business forward throughout last year and we are pleased to report another positive set of results.
"The principles laid down at the formation of this company – to look after our customers and be the very best at what we do – remain at the heart of the business throughout 2017 and beyond. Attracting the right balance of new growth is important, as is our on-going emphasis on strong relationships."
With a current portfolio of 95 clients and employing 720 staff nationwide, Wilson Vale is planning to move into new 8,000 sq ft offices in Ashby-de-la-Zouch in the first quarter of 2018.