Experian makes £275m swoop for credit score firm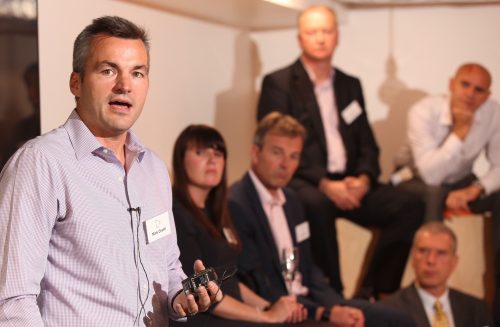 Blenheim Chalcot is set to sell its fintech business ClearScore, to Nottingham-based Experian for £275m.
ClearScore provides people with their credit information, providing over six million people free access to their credit scores and presenting them with credit products which match their needs.
Blenheim Chalcot was founded nearly 20 years ago and has built firms across the fintech, edtech, e-commerce, media and property sectors. It is led by partners Manoj Badale, Charles Mindenhall, Mark Onyett and Dan Cobley.
Its portfolio of businesses has combined sales exceeding £300m and employs more than 3,000 people.
Onyett said: "The rapid rise of ClearScore is a great testament to the success of the Blenheim Chalcot model. We take away many of the typical start-up distractions and allow our teams to concentrate on developing their businesses and pursuing growth.
"ClearScore not only pursued growth, its brilliant team has transformed the credit reporting industry."
Blenheim Chalcot has had long-term links with Nottingham. Mark Onyett and Dan Cobley both held senior roles at Capital One, Onyett going on to found TDX in the city.
It is investing around £40m in Nottingham through its Accelerate Places hub for scale-up businesses on Wollaton Street. Besides a number of growing tenant businesses, the building is also home to three of Blenheim Chalcot's portfolio companies and part of the group's central support functions.
The proposed acquisition of ClearScore by Experian requires regulatory approval. It is expected to complete later this year.