On the move: the latest East Midlands hires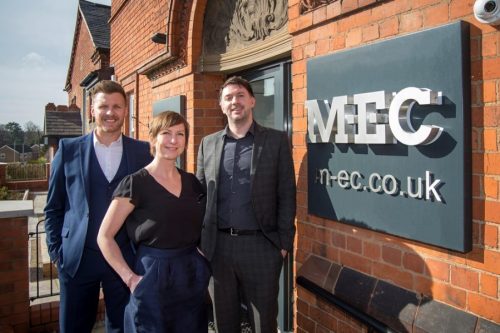 Leicester and Nottingham engineering and environmental consultancy M-EC has promoted three of its staff to director.
Tim Rose has been made a director of the business, with Rosie James and Daniel Halstead both being promoted to associate directors.
Managing director Eddie Mewies said: "To be able to help with the development of these long-standing team members' careers is a real achievement for M-EC as a business and something of which we are extremely proud. It has always been our ethos to bring on home grown talent, hopefully inspiring the team to learn from each other and work together for the good of the whole business."
"It's very important to us that our team views M-EC as a long-term career choice, where they will be supported and encouraged to develop both professional and personal skills. We're attracting and retaining some excellent people, which all bodes well for the continued success of the business," concluded director, Alex Bennett.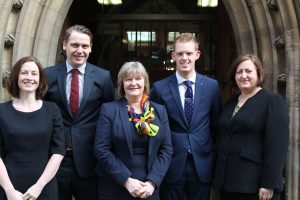 Three new partners have been announced by Timms Solicitors, which has offices in Derby's Cathedral Quarter, Burton-upon-Trent, Swadlincote and Ashby.
Lisa Collett, Tessa Dunleavy and Matt Rice have joined the firm's existing partners Fiona Moffat and Jason Burnett.
Collett is head of residential conveyancing at Timms. She joined the firm in February 2016 and has more than ten years' experience.
Tessa Dunleavy joined Timms' childcare team in January 2018 having worked in Derby and Derbyshire for the past 18 years. She is a member of the Law Society's Children Panel and the Local Family Justice Board in Derby.
And commercial property solicitor Matt Rice joined the firm 2015, having previously worked in Leicester and Northampton.
Managing partner Fiona Moffat said: "Lisa, Tessa and Matt have all contributed greatly to the expansion and continued strength of the firm and I am delighted that they join Jason and I as partners to take Timms to the next stage of our development."