Fintech lender launches £200m fund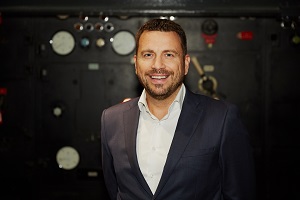 ThinCats, the Ashby de la Zouch lender, has announced a new £200m fund with BAE Systems Pensions.
ThinCats says it now has capital of £800m for the funding of UK SMEs in the range of £100,000 to £15m.
Damon Walford, chief development officer at ThinCats, said: "This additional funding programme with BAE Systems Pensions demonstrates our continued ability to link institutional investor capital to growing UK SMEs.
"Our concerted regional focus and diversified funding sources has driven a significant increase in lending volumes– ThinCats will achieve a record level of funding in 2018."
David Adam, CIO of BAE Systems Pensions, said: "Our partnership with ThinCats enables us to invest on behalf of our members in an asset class that offers a highly attractive risk-return profile while also making a contribution to UK SMEs, by providing much needed funding to medium sized SMEs as key participants in the UK economy."
Ravi Anand, managing director at ThinCats, added: "We are delighted to enter a new phase of our partnership with BAE Systems Pensions. Their historic equity support for our business, combined with this new loan funding commitment, ensures ThinCats can continue to support SMEs through the challenges of the ever changing economic outlook in the UK."