Wealth manager reveals record results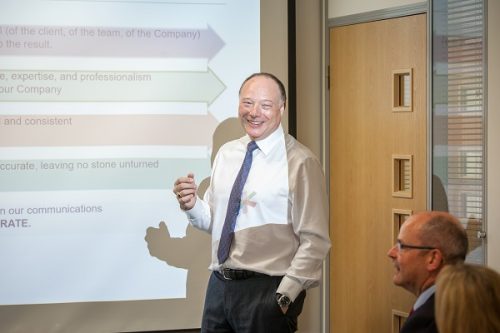 Nottingham-based financial planning and wealth management company, The RU Group, has announced record results for the 2018/2019 financial year.
Turnover has increased by almost 10% on the previous year to £5.8 million and profits have grown by 17%, due to effective cost control over the period.
Headquartered on Nottingham's NG2 business park, and with offices in Derby and Sheffield, The RU Group includes Russell Ulyatt Financial Services, Greenhalgh Financial Services, Hart Shaw Financial Planning and Shevill Parkes Financial Services.
The firm says it will spend over £150,000 on IT infrastructure over coming months.
Andy Dyke, The RU Group's managing director said: "We've had another record-breaking year, which includes surpassing £500 million of assets under management, our highest to date. It is the third consecutive year that Russell Ulyatt Financial Services has achieved Chartered Status and we now have a record number of chartered staff with over 40% of advisors and paraplanners achieving chartered status.
"This is an exciting time for the firm as we continue to invest in our team and our clients and I'm looking forward to what we can achieve over the next 12 months."