Double blow for Mike Ashley as two key allies quit Sports Direct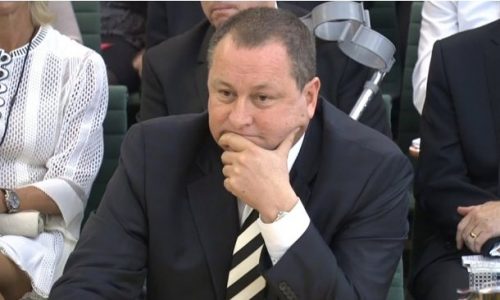 Two key Mike Ashley allies have stepped down from their roles at the Shirebrook firm.
Company secretary Cameron Olsen and retail boss Karen Byers stood down from their roles on Monday, according to documents filed on Companies House.
Byers and Olsen had been with Ashley since it became a listed company in 2007.
A spokesperson told Press Association: "For personal reasons, Cameron has decided to return home to Australia after a great tenure here at Sports Direct.
"Naturally we are saddened he is leaving but he goes with our very best wishes for the future."
Olsen, who had risen to head of legal, is replaced by Tom Piper, who has been with Sports Direct since 2017.
Byers was once described by Ashley as someone who was "running Sports Direct".
Ashley told Press Association: "Karen has been a very supportive member of the team for over 28 years and we wish her well for the future. The focus of the business as we move forward remains our programme of brand elevation, one that we are totally committed to. The door will always be open to Karen if she wishes to come back to the business as a consultant."