Tech entrepreneurs backed by funding support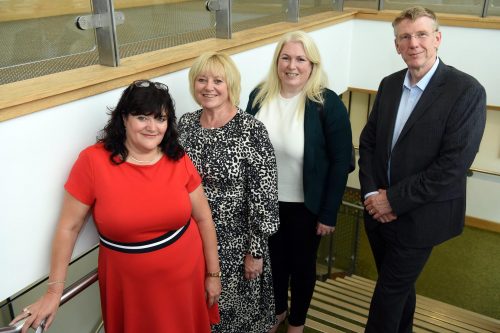 Two female tech entrepreneurs who have developed the UK's first software as a service (SaaS) platform to help companies manage rebate and pricing schemes have secured £950,000 from investors.
Leanne Bonner-Cooke MBE and Colette Wyatt plan to roll out e-Bate to a wider audience, creating a number of new jobs at their office in Leicester.
They have received funding from Mercia Asset Management, the MEIF Proof of Concept & Early Stage Fund, and private investors. The fund is managed by Mercia and part of the Midlands Engine Investment Fund.
Leanne Bonner-Cooke said: "Many large corporations have rebate deals between themselves and their suppliers, and on both sides a lot of money is left on the table as rebates are not effectively accounted for or claimed due to poor rebate management. e-Bate solves this problem. These funds will allow us to further commercialise the product and build our team while we continue to develop new features."
Through their work in building bespoke rebate management software for large companies, they recognised that there was a gap in the market for an affordable off-the-shelf solution. e-Bate is designed for buyers or suppliers which either pay or receive rebates, commissions, bonuses or incentive schemes, in particular those in the pharmaceuticals, manufacturing, consumer goods and construction industries.
Sandy Reid, investment manager at Mercia, said: "e-Bate is an exciting product with a huge potential market and a founder team of exceptional quality.
"It is also great to see women in tech coming forward for funding and we hope this will encourage others to do so, to help us break barriers and change the landscape once and for all."