Pub group withdraws plans to transform city centre pub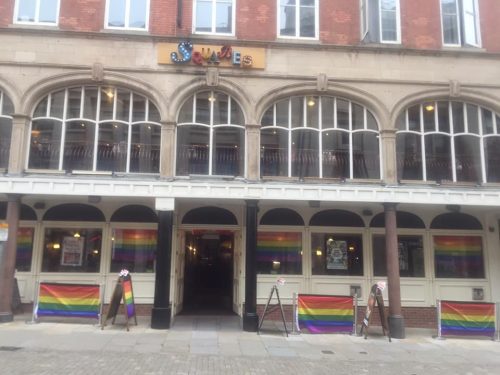 Stonegate Pub Company looks to have decided against a plan to transform its Squares bar in Nottingham city centre into two new venues.
The company had applied for a license to transform the popular pub into Stonegate's Popworld late-night bar brand, while the ground floor will be turned into The Hideout, a sports bar with kitchen.
However, that application has now been withdrawn and the UK's bars and restaurants remain closed due to the coronavirus crisis.
Sources told TheBusinessDesk.com that Stonegate would be investing £500,000 in the two new bars, which are at 6-9 Poultry, just off Nottingham's historic Old Market Square.
Works would have included a new DJ booth on the ground floor as well as a reduction in size of the bar. On the upper floor, alterations include adding a VIP area, dancefloor and DJ booth.