Central England Co-op sees profits soar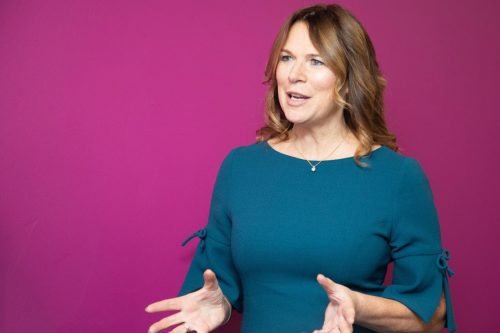 Central England Co-op has seen a jump in both revenue and profits in its newly-released annual results.
The retailer, which operates over 400 food, funeral, floral and travel sites across 16 counties saw revenues rise by 2.7% to £893m while profit rose from £11.9m to £15.5m for the year-ending 25 January.
The firm says it spent £22.1m on 10 new food stores, 18 refurbishments and two new funeral sites open during the past 12 months.
The news come after the retailer reacted to the coronavirus pandemic by installing 1,000 plastic screens and providing 7,000 face visors to staff, as well as making major changes to the way it delivers funerals.
Debbie Robinson, Central England Co-op chief executive, said: "Our frontline colleagues have shown outstanding commitment and resilience in helping communities access food and vital essentials and supporting those who have lost a loved one during this global pandemic.
"Our priority has been to protect our colleagues, Members and customers and to provide vital support when they need it most.
"We have also supported our communities in the most meaningful ways possible.
"By coming together and showing each other care, compassion and respect our communities and our Society will emerge stronger out of these uncertain times."
She added: "The first half of the year was steady with an uncertain economic environment due to Brexit, a Competition and Markets Authority investigation into the funeral market and a Financial Conduct Authority review of the sale of pre-paid funeral plans.
"Global, social and economic challenges including climate change and terrorism, along with a continually competitive market, continued to impact all of our businesses.
"The second half of the year saw significant improvement particularly in our food business and this strong trading saw the Society outperform sales in the overall convenience market.
"Over the coming year we will continue to invest in new stores together with a major refurbishment programme aimed at improving our best-performing existing stores."
Elaine Dean, Society president, said: "The Board is acutely aware of the uncertain times we will face as a result of the impact of coronavirus.
"At the same time we are always determined to demonstrate our unique co-operative difference for our Members and communities.
"We firmly believe that the current environment has clearly shown that the values and principles of co-operation are as relevant today as they have ever been."