Mulholland launches Derby-built sports car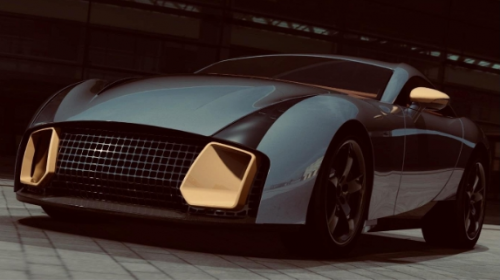 Derby-based Mulholland Automotive is to launch its first model – the Legend 480 – which the company's owner has dubbed a "pure driver's car".
Mulholland Automotive, part of the Mulholland Group of companies, says the V8-powered car will "produce both thrilling performance" and a "tactile class-leading performance.
The firm's owner, Graham Mulholland says the orderbook for the Legend 480 are now open.
He said: "As one of Europe's leading advanced component manufacturers, we have been a specialist supplier to most high-profile motor racing teams along with practically every premium branded nice vehicle manufacturer, who we will continue to supply.
"The Legend 480, however, enables us to showcase our technology, expertise and capabilities to a much bigger audience – plus it enables us to celebrate the combustion engine before moving to emerging technologies, which we want to help co-develop. We want these new vehicles to be the halo for our group activities."
Mulholland says the Legend 480 is the 21st Century version of the TVR sportscar and he had turned to that marque's design chief Damian McTagget to design his new model.
The car, which will use a carbon fibre chassis, will be built at Mulholland Group's Derby factory.
Muholland added: "We're on the hunt for true drivers who want to be part of this and help us on our journey. Form an orderly queue and my team and I can't wait to introduce you to our first born – the Legend 480."