Mystery PLC takes 30,000 sq ft office in Leicester city centre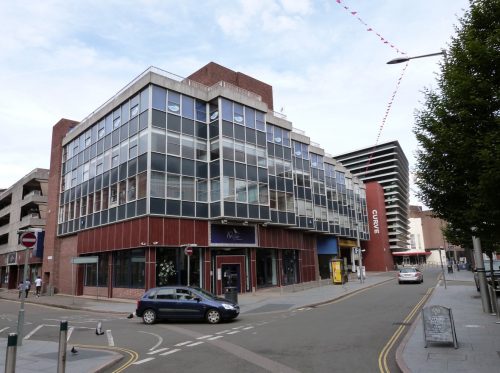 A mystery PLC has taken 30,000 sq ft of office space in Leicester city centre.
The unnamed firm has leased three floors at The Rutland Centre on Halford Street from NCP in a deal brokered by ABP (Leicester) and JLL.
The incoming tenant will be undertaking a major programme of refurbishment on the space and will relocate in Q3 of this year.
Neither agent could name the tenant because of non-disclosure agreement, but TheBusinessDesk.com understands the new tenant is a major PLC.
Reg Pollock, a partner at APB, commented "The letting has been achieved in exceedingly difficult times amid the COVID-19 pandemic. We were aware that tenant had tight timescales to adhere to and with current regulations this was made harder, but all parties worked tirelessly to get the letting done and allow them to meet their deadlines.
"A letting of this scale can only be seen as a huge win for Leicester as it will provide new employment opportunities and shows that city centre has a huge amount to offer for office occupiers.
"We have worked with NCP for a number of years to fill their vacant space, this letting has taken up a large percentage of this but we are always happy to talk with occupiers/landlords regarding their requirements and where we can help.
"James Keeton at JLL handled the deal in thoroughly professional manner under very difficult conditions."
Keeton said: "Our retained client identified Leicester as a target location and after our search of available space to suit their requirement The Rultand Centre was identified due its close proximity to the city centre amenities and transport hubs. The large floor plate offered our clients the ideal space to design an efficient and flexible layout, with the opportunity to refurbish and really make a mark on the building.
"With an extremely tight timescale to go live, we were able to effectively work with all parties involved to quickly work this deal through and look to start to go live in July."