Plans for new creative industry hub in former bus factory given green light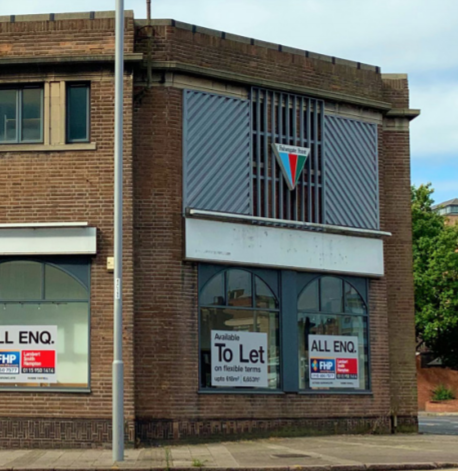 Plans to turn a bus factory in Nottingham into a creative business centre and arts events space have been given the green light.
A group of creative industry professionals behind the efforts to turn 1 Fishergate Point on Lower Parliament Street in the city centre into a new facility aimed at the digital arts sector.
The building was originally used as a factory for Nottingham's Green Line buses.
The FGP team, as they are known, include; nightclub operator and fashion and design tutor Ian Gardiner; Patricia Gardiner, community project producer; film producer Anna Griffin, local gig and events promoter Will Robinson; arts festival producer Lukas Cole; and Avarni Bilan, producer and digital marketer.
A statement from the team, said: "After identifying a need within the local community for a multi-functional, fully accessible and interchangeable arts space; Wigflex, Offshoots and I'm Not From London have taken on a 10-year lease for the Fisher Gate Point building in Nottingham city centre.
"With key focus on the arts, the building will be converted into a multi-use creative hub, open to the entire community as a space to learn, create, collaborate and exhibit within. Digital Arts including music will be a particular focus in-line with the Arts Council's Let's Create Strategy for 2020 – 2030.
"Made up of a main gallery space, music and art studios plus co-working offices and longer-term rentable offices, Fishergate Point has the potential to become the epicentre of Nottingham's growing creative community."
The plans will create 19 jobs.
Stephen Barker, CEO of Nottingham's Creative Quarter Company, said: "We were delighted when we heard that a group of really influential Nottingham creatives with a strong track record were taking on such a great property at key location in the Creative Quarter.
"Their plans for a creative business centre and events space are very welcome indeed and another sign I think that it's the east side of Nottingham, from Flo Skatepark up through Sneinton Market to Metronome that is rising fastest right now. It's the place to be."