East Midlands agencies land Paralympic brief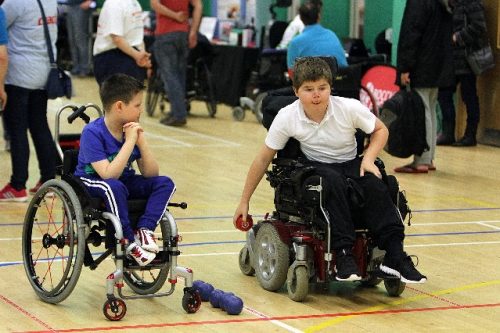 Nottingham-based Integra Communications and Derby firm Status Social have been chosen by Boccia England, the national governing body for the Paralympic target ball sport, to develop a series of new fundraising programmes.
The agencies will help Boccia England staff to run an awareness-raising campaign and to attract much-needed funds before the Tokyo 2021 Paralympics.
CEO of Boccia England Chris Ratcliffe said: "It is clear from their approach and creative ideas that Integra and Status Social understand what we want to achieve. I was taken by their obvious enthusiasm for how they might apply their expertise to help get boccia better known and supported."
Boccia is an international game played from a seated position and is ideal for wheelchair users. It tests muscle control and accuracy as players propel balls to land close to a white marker ball. Over 54,000 people in England played the game in 2019, and for over half the regular players boccia is the only sporting option open to them.
Louise Third, director of PR agency Integra Communications has created awareness-raising and funding campaigns for various charities: "It was fascinating to learn more about this amazing game and how Boccia England has already increased participation and volunteer support. We are looking forward to working with Chris and his colleagues as we find new ways to get the wider public involved."
Status Social director Mark Saxby said: "Sports charities, like so many others, have to compete to be heard, but Louise and I feel boccia deserves wider recognition. Players talk of the enormous impact taking part has on their lives, and it's these stories we feel everyone will want to hear and follow."
Boccia England fundraising manager Cally Keetley added: "We very much appreciate the funding by Sport England which allows us to develop talent and the boccia game at club-level. With Tokyo 2021 less than a year away, this is an exciting time to be looking at new opportunities for the public to join in as fundraisers for us."