Entrepreneurs say new marketing agency will stick by business community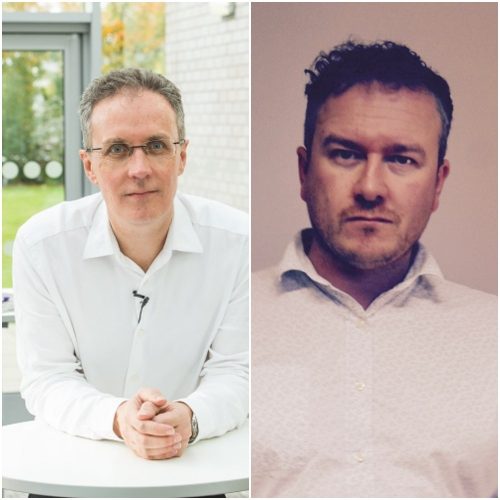 Two Nottingham-based marketing consultants have launched a new offer to help businesses improve their marketing in the current tough economic conditions.
Glue Marketing is the brainchild of Stuart Ross, owner of business growth consultancy High Growth and Trevor Palmer the owner of digital PR agency Tank and creative agency Warbox. The pair say the new company aims to "develop intelligent marketing strategies" for businesses, and "help them to work more effectively with partners to deliver successful marketing campaigns".
Ross and Palmer say the new offer was born out of a realisation that businesses not only needed more holistic marketing strategies, but also someone to help them choose and work with digital, PR, creative and other marketing services supplier agencies.
Glue Marketing already has eight clients on board, and is says it is helping these businesses to generate valuable leads in the current turbulent and fast-changing markets.
"Marketing is still not being taken as seriously as it should be in most growth businesses, and this is one the major barriers holding back any growing organisation – irrespective of COVID or other current market conditions," said Ross.
He added: "As experienced marketing professionals, we're providing C-level thinking and marketing strategies for clients' teams and their agency partners to implement – skills which they often don't have in house."
Palmer, who has been at the helm running the largest PR agencies in the East Midlands for the past fifteen years, thinks Glue would be a welcome service for clients and agencies alike.
He said: "Although my agencies now provide what I would call all of the essential marketing comms services, I helped to develop Glue with Stuart as it's always the perfect start to go into a client relationship where the marketing is mapped out, and they know what they want to use agency services for. Glue is not replacing agencies like mine – rather it's there to help clients to select the best, and what they actually require from them."