New JV for property consultancy firm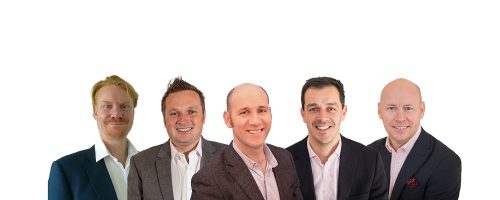 Nottingham-based property consultancy firm, Pulse Consult has joined forces with Emerald Project Management as the firms enter into a new joint venture partnership.
Established in 2009, Pulse has offices in Nottingham, Birmingham, Leicester, Bristol and London and works across a range of sectors including education, the arts, tourism and leisure and residential.
Emerald, which was established in 2013, operates from a Birmingham office but has team members residing in both Cornwall and Belgium. Emerald was established to supply professional consultancy to the world's largest healthcare company across EMEA. It has expanded to a wider range of sectors including hospitality, retail, manufacturing and automotive.
Ian Carey, director at Pulse, said: "Partnering with Emerald is an exciting next step for us as we look to continue to grow our business – it is a firm with which we have a shared ethos and aligned values, so we are looking forward to working in collaboration over the coming months.
"Our people are really what define us as a business and in joining forces with Emerald, we will be able to strengthen our existing team and offer even more to our clients.
"There is no doubt that 2020 has been a challenging year for everyone, but we still have ambitious plans for growth and we see this JV as an important part of that strategy moving forwards which will allow us to add new service lines for our existing clients as well as expand into previously unexplored sectors.
James O'Keeffe, director at Emerald, added: "As a business we have been considering our 'what next' for some time. We are ambitious and have grown significantly since starting the business six years ago and in partnering with Pulse we will be able to push forwards more quickly and work together to grow our business.
"Like us, the team at Pulse are client-focused, passionate about their work and take huge pride in their people, so we know that it is going to be a great fit. This JV will enable us to give our staff access to more learning and development opportunities and will help to shape their careers as well as our business.
"We work in complementary sectors, so working in collaboration we will be able to explore new avenues and deliver a more comprehensive service to our clients. It's a really exciting time for us and we can't wait to start working together."