Norton reveals first new models since £16m acquisition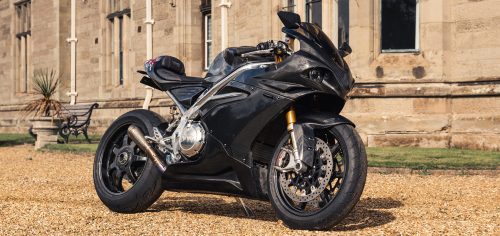 Castle Donington-based motorbike manufacturer Norton is set to launch its first new models since it was bought out of administration earlier this year.
The V4RR will be unveiled next year. Norton says the new marque is "the TT racer reborn". It will be made at the firm's Castle Donington manufacturing plant.
Norton says the V4RR has been developed on the world's toughest racetrack in the Isle of Man, and boasts a "pristine, hand-built finish and second-to-none handling".
The new bike will feature a 1200 cc V4 engine and 200 bhp.
Meanwhile, the new V4SS will be limited to just 200 bikes and will be available from the end of the year. It too has been developed at the Isle of Man TT circuit and features a new 1200cc, 72 degree V4 engine and race-developed front and rear shocks.
Norton CEO John Russell said: "It's up to us now to create the real potential to unlock this brand and deliver that potential long term.
"Much of what we're working today so intensely is invisible to our customers and our enthusiasts but at the heart of what we're doing is this bike [the V4SS], which is the first one that is available from the new Norton at end of this year."
Earlier this year, Norton was bought out of administration for £16m by Indian firm TVS Motors.