Leicestershire CCC announce new global network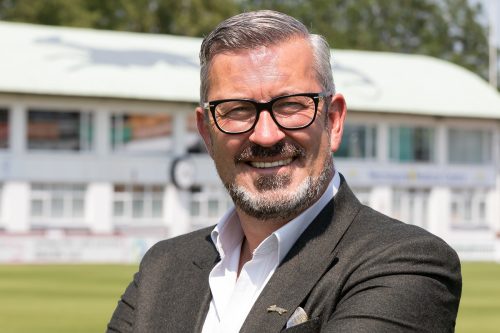 Leicestershire County Cricket Club has announced a new Global Alliance Network, the Global Club Cricket Network.
The network is the first to be created within cricket and has been developed by the club to share best practice and commercial knowledge between clubs operating at a similar level around the world.
The first club to join the network is South African-based club, Cape Cobras.
Leicestershire County Cricket Club CEO, Sean Jarvis said: "At Leicestershire we're really committed to developing the club's role within the professional game. By learning and sharing knowledge between other clubs in our network we can progress within the game and broaden our horizons within the business of sport.
"It's also about breaking down barriers in sport; sharing ideas, tactics and knowledge is one of the best ways to do this. It's part of our strategy to generate opportunities for young talent to flourish within our Academy of Cricket; creating the Global Club Cricket Network will play a big part in this.
"The partnership will also give us greater scope to strengthen our diversity strategy by creating a platform for players around the world to learn from each other."
David Brooke, brand and sponsorship manager at the Six Gun Grill Cape Cobras said: "We feel honoured to be the first club to join the Running Foxes' innovative new network.
"It's a great opportunity to link up with a UK-based club to share best practice and commercial knowledge. We also share similar values around embracing diversity and coaching younger talent to become world-class cricket professionals, so it's a really good fit for us."
Cape Cobras CEO Albertus Kennedy added: "We have a very proud tradition at the Cape Cobras, being one of the most successful franchises in the history of South African domestic cricket and having produced international players such as Graeme Smith, Herschelle Gibbs, JP Duminy, Vernon Philander, Richard Levi, Rory Kleinveldt, to name just a few. To share knowledge with our friends in the UK is something which can only benefit our organization going forward."
Jarvis added: "This is the beginning of an exciting new network that will benefit everyone in cricket. We are keen for other clubs around the world to join us to create a global cricket community which helps to shape the future of the game."