'Stable and happy' law firm ready for more acquisitions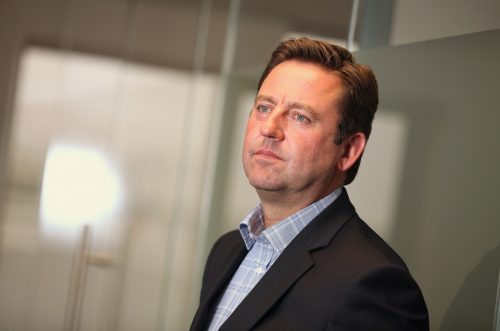 The CEO of law firm Knights, which has offices throughout the Midlands, has told TheBusinessDesk.com that lockdown has helped the firm become a "stable and happy ship".
Speaking after the release of the firm's first half results which saw a strong of acquisitions boost turnover by 45%, David Beech said the integration of the new companies to the Knights group was made easier by remote working, but that the future of the company remains working from the firm's network of 14 offices.
Beech said: "During the lockdown period we integrated people perhaps quicker than we would have done in person as our staff became adept at using new technology at a great pace. The way we did this ahead of schedule was an excellent achievement.
"We're now a very stable and happy ship, with a very low attrition rate among fee earning staff and we're on course to maintain that during the second half of our financial year."
Beech said that recruitment also became easier during lockdown.
"We found it easier to gain access to people," he added. "We're continuing to look for fee earners among the Top 50 law firms and will be making several key hires over the next six months."
Knights will continue to make acquisitions across the UK, Beech told us, adding that the firm is turning its attention to snapping up law firms in Cardiff, the Eastern counties, areas around the M25, Yorkshire and the North-East. The firm will look to make around three acquisitions over the next six months, he said.