City briefs: Ideagen; Yü Group; Forterra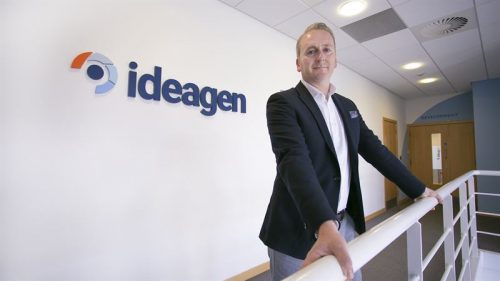 Ideagen, the Ruddington software company, has increased both its revenue and adjusted profits for the six months to October 31 2020.
Turnover has risen by 7% to £29.2m adjusted profit before tax 23% to £7.4m.
Ben Dorks, chief executive of Ideagen, said: "That the business has continued to progress so strongly against our business objectives in the first six months is testament to the hardworking team at Ideagen.
"The second half of the year has begun in line with our expectations and with the proceeds of our recent fundraise being swiftly and effectively deployed in the acquisition of Huddle. We continue to assess further opportunities within the acquisition pipeline. The 270 new customers and the continued expansion of our geographic presence, coupled together with repeat business derived from more than 5,700 customers and our strong ARR base gives the Board confidence in the prospects for the Group for the current year and beyond."
Meanwhile, Ideagen has said that David Hornsby, executive chairman, will retire in May and replaced by Richard Longdon, currently the company's senior independent director.
Yü Group, the Nottingham supplier of utilities to businesses, says it has "washed out" all of its damaging legacy contracts in a trading update this morning (January 26).
The company now expects to exceed its 2020 revenue, cash and profit expectation while its full year ending 31 December 2021 is already ahead of previous levels.
Yü Group says it will turnover more than £100m for its 2020 full-year based on "based on clear momentum in new sales and on contracts already secured".
Brick maker Forterra says it has seen strong trading seen through September and October continued through to the end of the year, exceeding its expectations.
The firm expects to report 2020 EBITDA and PBT of approximately £37m (an increase on its previous guidance of at least £34m) and £16m respectively.