Nuclear fusion power plant could bring £1.5bn of investment to Notts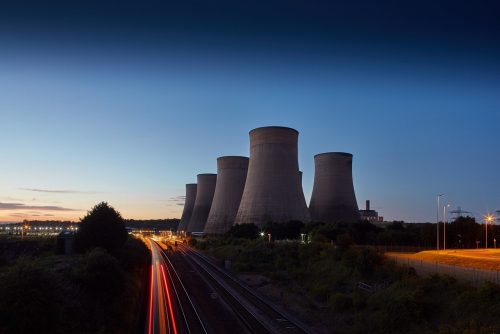 Plans for a nuclear fusion plant that could attract £1.5bn of inward investment and create thousands of jobs could be set to be revealed in Nottinghamshire.
Rushcliffe Borough Council is set to seek endorsement to submit an expression of interest to build a Spherical Tokamak for Energy Production (STEP) plant on the site of the Ratcliffe-on-Soar power plant, which is owned by Uniper and is set to be decommissioned in 2025.
STEP is a Government plan for a commercially-viable fusion power station, offering the realistic prospect of constructing a power plant by 2040. In October 2019, the Secretary of State for Business, Energy and Industrial Strategy announced £220m funding towards the conceptual design of a fusion power station.
Documents seen by TheBusinessDesk.com state: "The site chosen for STEP will have global visibility and will form the centre of a programme of activity supporting thousands of high-quality high-tech jobs.
"STEP will support economic growth, providing the opportunity to attract £1.5bn of inward investment, and the training of highly skilled engineers. It will also be an integral part of meeting the global net zero challenge."
The deadline for the submission of expressions of interest for sites is the end of March 2021.
Rushcliffe Borough Council, on whose land the Ratcliffe on Soar power plant sits, has recommended that its Cabinet endorse an expression of interest in using the site as a new STEP power station when it sits next Tuesday (March 9).
The expression of interest is being prepared by local partners including D2N2 Local Enterprise Partnership and Nottinghamshire County Council with the support of the landowner, Uniper.