5 digital marketing tips for small businesses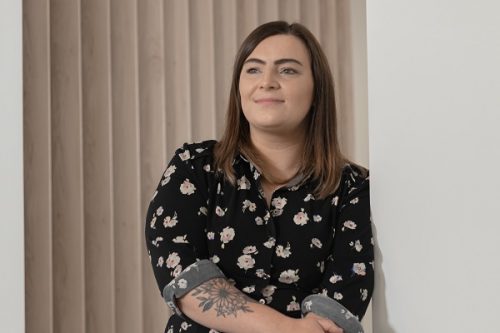 X

Register for free to receive latest news stories direct to your inbox
Register
Getting to grips with digital marketing can be really confusing, particularly if you are researching its benefits and considering using it for the first time. 
As a small business owner it is essential to make sure you plan an inbound digital marketing strategy that works for your customers and your budget. Digital marketing can be relatively low cost and offer high return on investment – but understanding where your business fits in the market is crucial to success.
Ellie Buckle, head of digital strategy at Purpose Media, offers five tactics that small businesses can implement immediately to kick-start their digital marketing journey.

Purpose Media's top five digital marketing tips for small businesses.
  Write engaging marketing blog content

  Measure online traffic

  Social media marketing

  Use social advertising 

  Build relationships using email marketing
1. Write engaging blog content
Writing articles for your website, or 'blogging' is one of the cheapest forms of content marketing you can do – but it is important to understand how to write effectively. 
Blogging is a great way to nurture and develop connections with buyers and is one of the strongest creative tools in the digital marketing toolkit. Blogging can help to bolster the knowledge that customers have about your product/service and helps to position your brand as a thought leader in your industry. If content is written in a way that is SEO' friendly, blogging will also help ensure that your website is found when people search for the services you provide. This means ensuring the content is written and structured to ensure search engines are able to read and rank the article favourably when people search the internet using specific keywords and phrases. 
Regardless of whether your audience is B2B or B2C, ensuring the copy conveys your company personality will also help to create trust and brand loyalty with your customers. Engaging blog posts will drive search traffic, interest readers and keep them coming back to you for more advice, which over the long terms should result in more enquiries.
Tell stories.
When people read real stories from real people, they are more likely to engage and respond. Your blogs should show individuals how you solve problems and offer solutions in a way that demonstrates your company history, your motivations and company values. Readers want to be amused, but they want to be educated as well. They will keep coming back for more if you can set up your website as somewhere they can go to be learn something that benefits them. This type of inbound marketing is most cost effective in the long run, but requires upfront time and effort to plan and write content on a regular basis.
Making sure you blog regularly means that when your customers need information, they'll turn to you for guidance. People need to respect what you have to say, so vary your subjects to build trust in your brand as an expert in your profession. Writing about your business is important, but this needs to be balanced otherwise you will lose out on opportunities to interact with potential clients if you only discuss or 'sell' on issues that are relevant only to your services.
Varying the subject topics will also enable you to reach larger audiences and raise interest in your posts. Share tips that would be beneficial to your target audience based on what you have experienced or decisions that you wish you had done differently. Ask readers to share their own wisdom based on experience, write fun or amusing posts sometimes, and take advantage of current, non-controversial topics. You can also tweak your story creatively, so it ties back to your brand or industry.
2. Track and measure online traffic
When was the last time you looked at your website analytics report to review the traffic to your site? I speak to so many business owners who have no idea who is visiting their site, what they browse and what actions they take.

It is useful to know what sources are driving visitors and the pages that are most popular. You can track this using Google Analytics. It's free to set up an account, but you will need to ask your website specialist to add some code to the website. Once set up, these analytics will highlight what sources people used to find your website, how long they stayed there, and what they looked at when they were there. Knowing these things will allow you to understand which parts of your website are working, and which parts need improving. Over time you'll also get access to lots of historic information against which to benchmark future performance.

On a final note, it is important to know what kind of device your visitors are using so that you can ensure your website is 'responsive' and can be used across a variety of different devices as this will help you achieve your goals and deliver more conversions. 
3. The importance of social media
In 2021, more than 3.6 billion individuals are using social media, so there is no question that enhancing your online presence is a perfect way to increase awareness of your brand. A problem many first timers face is deciding which platforms to use. There are so many different social media platforms to choose from that it can be quite challenging to ensure your voice is heard and delivers a return on investment worthy of the effort.
Our advice is to choose the platform where you know most of your audiences will hang out. Also we recommend concentrating on one platform first, whilst you build the identity of your company and increase followers and engagement. This will create a loyal audience and build a trusted forum for you to connect with your customers. This engagement can be crucial in building brand recognition and loyalty. 
As a very broad rule of thumb, LinkedIn is best for building B2B relationships, FaceBook and Twitter for building B2C audiences, and Instagram is best for images based content. As the second highest search resource, YouTube is also a useful platform if you have plenty of great video content.

When posting content on social media we advise following the really simple rule of ensuring a ⅓ of your content is your own content or sales focused content, ⅓ should be third party news or articles that are relevant to your sector – and the other ⅓ should be user generated content (if possible!) Get your audience involved – you'll see your engagement skyrocket. 
Also, when you do post, where possible try to mention and tag other people and companies as this encourages them to re-share your content across their social media and extends the reach of your brand across their followers.
4. Make your online ads stand out
It's very easy for online display or pay per click advertising to be lost amongst one of many, so if you are considering this tactic it is important to know how to ensure your adverts stand out from the crowd. 
Social Media advertising has many options – so it's really important to focus on ensuring your ads are relevant to your audience. 
One way to improve this is to use your most popular keyword search query keywords in your ads and text. Not only will this improve your search rank, but it also shows your customer that you are what they're looking for. Use vocabulary your clients will relate to and study the age group and gender of your average audience (Demographic), to ensure your ads are written based on this knowledge. Using the same language and tone as your audience will ensure your advert appeals to their psyche and make your advertising stand out.

Also bear in mind that the ads you see will only have an effect on your audience and help persuade them your business/product/service is right for them if a compelling message hits them at the right stage of the buying cycle and their position in your marketing funnel. 
Top of funnel customers are only just becoming aware of you and probably aren't ready to buy yet. Bottom of funnel customers should already know about your business and your services. So you need to have a really good understanding of who you are targeting, why you are targeting them, what stage they are likely to be at in the buying cycle and therefore what they want to hear from you.
5. Email marketing
Communicating and building engagement using email marketing is a super quick and easy way to help your business grow. Interacting with customers who already know about you can help bring more visitors to your website and help you convert visitors and clicks to enquiries.

The starting point is to create a database of existing customers and implement ways to gather data on new customers. Aside from buying data from reputable sources, another great way to build your email marketing lists is to gather information from people who have already shown their interest by visiting your website. You can offer special discounts to customers who sign up for your monthly email newsletter, you can also build a larger contact list by setting up an email registration form on your website. This makes it extremely easy to retarget customers with related information and special offers. 
Once you have built a quality marketing database, you can begin to send out email campaigns, these are a wonderful tool that you can use to drive more traffic to your website. 
In order to ensure you meet GDPR compliance, ensure your forms include  'marketing opt' in options and only email customers that have given their consent.

It is, of course, possible to send unsolicited email marketing messages, however this could harm your brand's image and annoy your customers – so before you start cold emailing people – think about how you can actually use email marketing to create a solid relationship with current prospects. 
Finally, don't forget to spend some time looking up your customers on social media, following their company and inviting them to connect to your key people and follow company social media.

What is your next step?
If you want to find out more about how Purpose Media can help you plan your digital marketing strategy email ellie.buckle@purposemedia.co.uk