Nottingham agencies come together to deliver Digital Marketing Academy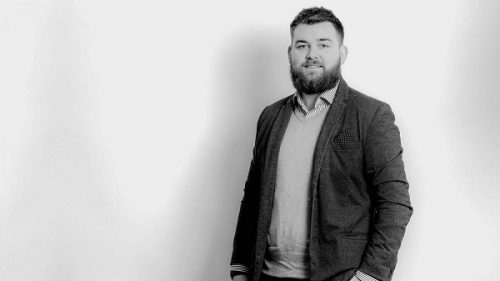 Nottingham digital marketing agencies Hallam and Impression have teamed up with Nottingham Trent University (NTU) and University of Nottingham to deliver a Digital Marketing Academy (DMA) to students.
The pair of companies say the Academy will help students gain an extra curricular qualification in the industry before they finish their studies.
The DMA is open to all University of Nottingham and Nottingham Trent University students, regardless of their subject or year of study. This year, more than 400 students have attended workshops run by Hallam, Impression and other local SMEs such as nuom, Adtrak, Diversity and Rock Kitchen Harris to gain the DMA Accreditation and a Google Garage Award.
Taking place between October 2020 and March 2021, the students have also attended a virtual open day at Hallam, and were grouped into teams for a "digital challenge", whereby they had to pitch a new campaign idea to the team of professionals. They will also be completing a Google Garage Award, requiring up to nine hours of independent study.
The DMA was introduced by the universities as an initiative to combat the high-level digital skills gap identified by Nottingham City Council.
Hallam delivered training on the likes of paid media, digital PR, SEO and web development to the students. Kieran S-Lawler, head of marketing at Hallam, said: "The Digital Marketing Academy is my favourite time of the year! The extracurricular programme allows the students to throw the handbook out of the window for a few days, and get real hands-on experience of what life is really like in an agency.
"I look forward to welcoming more students onto the programme in 2022. The initiative includes a lot of digital marketing agencies from across the region, allowing us to put our competitive nature behind us and join forces to bring real benefits to the students who will be the digital marketers of the future."
Nico Drysdale, a final year Business Management and Marketing student at NTU, said: "The DMA has been a great experience which has enabled me to develop my portfolio of digital skills and enhanced my employability.
"Becoming more aware of the digital marketing agencies in the local area and having the opportunity to network with staff there has been an invaluable part of the programme. The skills and experience developed through the academy has really supported me to be a competitive candidate during recruitment processes and I am delighted that I have just been offered a graduate role with a local digital marketing agency.
"I would recommend the DMA to any student considering a career in digital marketing."
Hallam says it is currently in collaboration with both universities to organise the next Digital Marketing Academy which will start later this year.