First speakers revealed for major Midlands conference

Invest Midlands has today unveiled an exceptional line-up of speakers for its first virtual conference which takes place on Wednesday 26 May.
The event brings together the brightest minds and passionate voices of the Midlands to set the agenda for what happens next.
With lockdown restrictions beginning to lift, the large-scale event is perfectly timed to examine how the Midlands can move forward and accelerate its post-Covid recovery.
Invest Midlands is a full day packed with insight, analysis and original research that will make it an inspiring and informative event that you can't afford to miss. The event is being curated by TheBusinessDesk.com and supported by headline sponsors EY, Lloyds Bank Commercial Banking, Shakespeare Martineau, Impact Data Metrics and The Midlands Engine Investment Fund. The event is also being supported by Cartwright Communications and Story Comms.
The virtual conference takes place on Wednesday, May 26, and tickets are now on sale for an early bird price of £30+VAT. For more information about Invest Midlands and how to book your tickets, visit investmidlands.uk.
A stellar line-up of speakers are already confirmed with leading voices from across the region's business scene. We will be announcing even more speakers over the coming days and weeks.
The day's highlights include:
Understanding Changing Trends – EY's Midlands market leader Simon O'Neill leads a session exploring some of the changing trends that will shape our region in the years ahead, ideas and opportunities that will boost productivity, fuel the recovery and unlock growth across the Midlands.
The Transport Vision to Accelerate Growth – Midlands Connect's Maria Machancoses introduces a panel debate as we ask: Is the Midlands joined up – or two separate islands.
From Farm to the Future – leading innovations in Agri-tech – Representatives from some of the Midlands leading companies in the sector discuss how the region's rural businesses are driving growth through sustainability and the use of technology.
Staying at the Front of the Global Automotive Race – Chris Reeves from Horiba-MIRA joins a panel discussion asking; how does the Midlands remain at the front of the international race towards new ways of working in the automotive sector.
Putting Inclusivity at the Heart of Growth – Diversity is no longer a "nice to have"; it's crucial that businesses embrace inclusivity if they can truly claim to be responsible members of the society they operate in. Reshma Sheikh from Octavian UK joins a panel committed to diversity.
Clearing Hurdles: Freeports as a Gateway to Global Growth – with the announcement in the recent Budget that East Midlands Airport is to host one of eight Freeports across the UK, we hear from a high-profile panel on how the area will be developed and how it will elevate the region on an international scale.
Big Ideas to Change the Midlands – Matheu Parr from Rolls-Royce, Christopher Ware – and others – present their case for the fundamental change for the Midlands, and how their companies are set to alter the perception of the region forever.
We will be announcing a full agenda soon.

Sarah Walker-Smith CEO of Shakespeare Martineau said: "In order to go back to better than before, we must collaborate across the business community. The role of businesses and business leaders will be instrumental in our recovery from the pandemic and ongoing resilience as we move forward.
"The Midlands is rich in its sector diversity and variety of business sizes – from sole traders and start-ups, to SMEs and global companies – giving it a solid footing for the future. We look forward to bringing together a broad set of minds and vast range experience through this programme."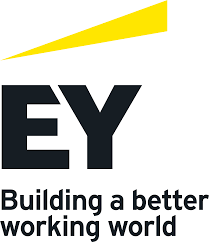 Simon O'Neill, office managing partner at EY in the Midlands said: "The Midlands has a diverse economy, home to globally competitive businesses and market leading entrepreneurs and innovators in the private sector. Now, more than ever given recent challenges there is a need to focus on harnessing the talent in the region and supporting the growth ambitions of the region's businesses, as part of the government's 'levelling up' agenda, to ensure that the region's potential is realised.
"EY are passionate about supporting our clients across the Midlands helping them to maximise their opportunity. We're proud to be part of the debate that is helping to shape future strategies through our partnership with Invest Midlands."
Amanda Dorel, regional director, Midlands & South Wales region, SME and mid corporate banking at Lloyds Bank Commercial Banking, said:

"SME and mid-corporate-sized businesses will play a huge part towards the UK's post-Covid-19 recovery. Lloyds Banking Group are committed to supporting these locally business with both their banking and financial requirements.
"We have a network of experienced banking relationship managers based locally to support businesses.
"We are delighted to be a key sponsor of Invest Midlands."
The virtual conference takes place on Wednesday, May 26, and tickets are now on sale for an early bird price of £30+VAT. For more information about Invest Midlands and how to book your tickets, visit investmidlands.uk.
Invest Midlands is supported by the following partners: