Construction firm moves into new Nottingham premises in off-market deal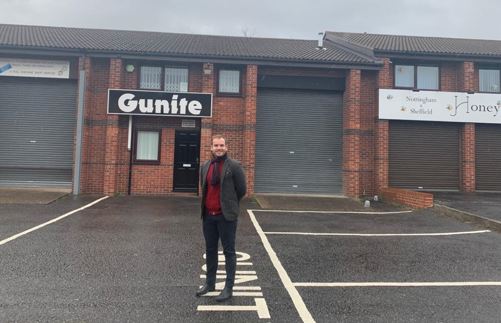 DSK (Nottingham) Limited has let Unit I2, Southglade Business Park to refurbishment and passive fire protection construction company Gunite (Eastern) in an off-market deal brokered by FHP Property Consultants.
Unit I2 is located to the front of the established Southglade Business Park and consists of 1,202 sq ft of industrial space with a first floor office and car parking facilities.
Anthony Barrowcliffe of FHP Property Consultants said: "I am always pleased to do a deal off-market and as soon as I met with DSK (Nottingham) at the unit to inspect/pitch for the job I had several parties in mind.
"Due to having an incredible database of enquiries and regularly reviewing and engaging with live interest I was able to let this unit without erecting a board or conducting any marketing at all. Gunite were viewing lots of properties and were eager to find a building so I am pleased I could put this together with all parties tremendously happy."