The power of Digital: boosting business online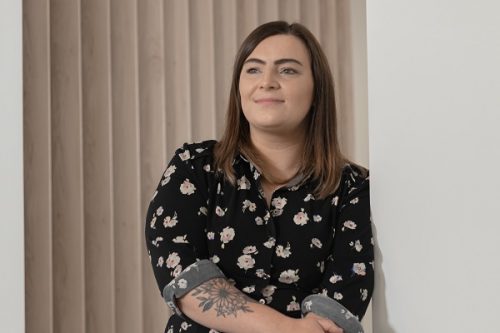 Companies around the world have either adopted digital marketing techniques and risen to the top of the food chain, or they've ignored the continual shift in consumer behaviour and have been left behind.
We asked Ellie Buckle from Purpose Media if it is too late to harness the power of digital if businesses are finding they are still stuck in the past?


For those of you who are completely new to digital marketing, let me do a quick overview of what it is and how it is essential for all businesses to have a digital marketing strategy.
Digital Marketing refers to all marketing efforts that use an electronic device or the internet according to HubSpot. Whereas traditional marketing focuses on any marketing that is not online.
There is no right or wrong way – but a combined approach that involves an integrated approach is usually preferred when it comes the market channels used to ensure your messages reaches the right target audiences.
Many businesses have already adopted digital technologies like CRM systems, new marketing channels like search engine marketing (SEO, PPC), Social Media and paid advertising, email marketing and social media – but it can often seem like such a huge complicated and technical mess and so full of jargon that most people have no idea where to start or what 'good' looks like.
Rightfully, many people stick to what they know, even though it may not be right for their business – traditional PR, billboards, radio advertising, direct mail or telephone marketing. But there is a place for a combination of both digital and traditional marketing and using the right combination will give you a super power that your competitors may lack.
So, how do you actually start to use measurable digital marketing techniques to get in front of modern, digital savvy and affluent customers – and ensure it is successful so that you actually do get a return on your investment?
Combining both approaches to marketing will only truly work if it's measured correctly, and if you are ready to really commit to a full strategy to meet your end users needs.
It all comes back to exploring and trailing a combination of digital and traditional channels and tactics which can help you reach objectives, and measure success effectively. It really is that simple.
The three things you need to know to achieve success online using digital marketing are:
– Your business objectives (These must be SMART objectives)
– Who your audiences are
– Where you are now
If you can answer the above, then you are ready to take on the new world of digital marketing, and start to combine your marketing efforts to make your strategy a success. If not, then you will never find success with any marketing activities.
To boost your business online effectively, you also need to get the right people on board. If you do not have people in-house with the required specialist skills always seek advice from a qualified marketing consultant or a respected marketing agency. They will be able to help you get to the bottom of what you are trying to market, who you should be trying to market to and what to say to encourage them to engage with you.
If you would like a free marketing consultation to talk through ideas around measurement and key marketing channels – please get in touch! I would love to learn more about your business. You can email ellie.buckle@purposemedia.co.uk to book in an informal discussion about your marketing strategy.