Profits and revenues soar at Nottingham lab services firm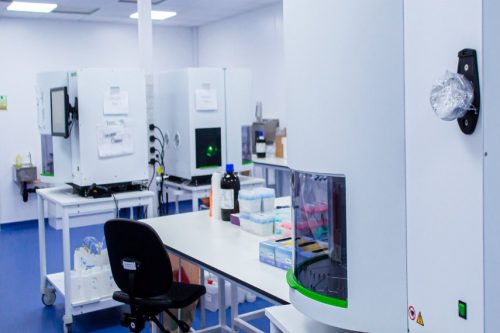 Revenues and profits at Nottingham-based laboratory services firm SourceBio International have soared for the year ending December 31 2020.
Turnover leapt by 139% to £50.7m while gross profit was up by 135% to £20.5m.
The stellar performance comes on the back of a year when SourceBio won contracts to process Covid-19 tests. The firm recently expanded its lab capcity in Nottingham so that it has capacity to process 10,500 tests a day. The firm also entered the US market with a lab in San Diego last month and signed a deal to rest Premiership Rugby players for Covid-19.
Jay LeCoque, executive chairman, said: "I am very pleased to report to shareholders significant revenue growth and dramatically increased underlying profitability in an extremely busy year for SourceBio, that included a successful AIM listing in October.
"The results have been dominated by the provision of COVID-19 testing services and, accepting the ongoing impact of the COVID-19 pandemic, the Board remains pleased with performance across all areas of the business. The Group remains strongly capitalised with no borrowings, which positions us well to deliver further aggressive growth in 2021. In particular for 2021, we see Infectious Disease Testing revenues coming from a number of technologies, platforms and locations, fixed and mobile. The board is appreciative of the strong support from both long standing and new shareholders and we look forward to providing further updates in due course."