Nottingham tech firm relocates to city centre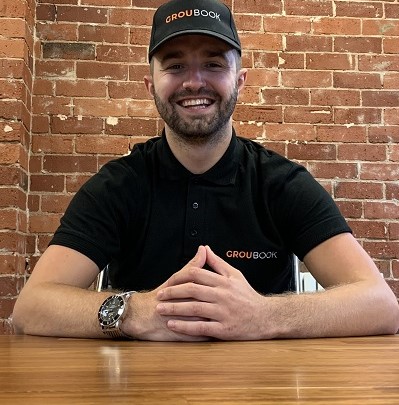 Nottingham hospitality tech firm Groubook has relocated its head office to the city centre.
The business says it is looking to take on additional staff to tie in with lockdown restrictions easing and the hospitality sector beginning to reopen.
Groubook, which was launched last year, lets groups book, organise and arrange nights out online and take advantage of a wide range of discounts and rewards.
But within months of launching, the business was forced to go on hold as the Covid-19 pandemic shut down the hospitality sector.
Now the founders have ambitious plans for growth, starting with moving to their new premises in Ronald Street and taking on six new team members to enable the next stage of growth.
Groubook launched in Nottingham in August 2020 just after the first lockdown restrictions began to ease and saw rapid initial take-up with numbers growing by 250% in the first six weeks.
Founder Bradley Gough, launched the app with fellow founders Ollie Pod, chief operating Officer, and Sam Famulare, chief growth officer.
Following the early success, the business was forced to put plans on hold as the pandemic forced further restrictions on the hospitality sector.
Gough, said: "We can't wait for April when the hospitality sector starts back up and all our existing partners and potential new partners can start trading again.
"We are excited to offer our users and partners a more comprehensive service than we did moving forward. Hospitality as an industry has been beaten up in the last year and we're planning to help to bring it back, bigger and better than ever before by offering our partners more functionality, better integration and lower costs and offering our users a simple way of getting together with friends.
"For us to do this effectively, we needed a new larger office space, and more ambitious colleagues to help drive this forward and realise our growth potential.
"Our plans for growth are ambitious and despite everything that's happened this year, we're confident we'll achieve them.
"Once restrictions begin to ease, we're ready to go full steam ahead and support Nottingham's hospitality sector as it starts to rebuild."