Leicester entrepreneur launches new products aimed at helping children cope with grief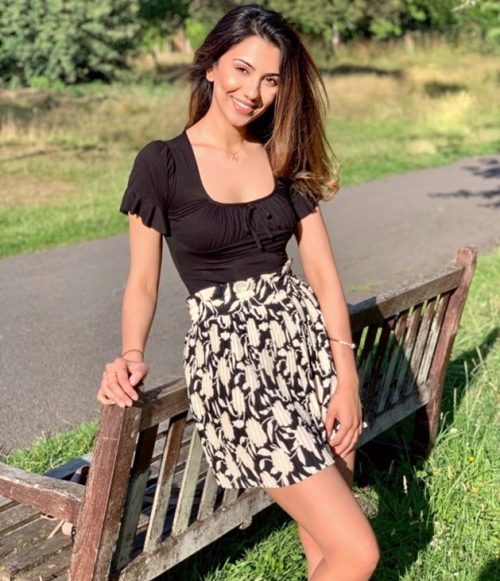 X

Register for free to receive latest news stories direct to your inbox
Register
An entrepreneur from Leicester has created a collection of "grief journals" for children, aimed at improving their mental health.
Nima Patel is the founder of Mindful Champs, a business committed to enhancing children's wellbeing through mindfulness. Her new series adds to an extensive collection of mental health-focused tools for children.
Patel, a former primary school teacher and nursery manager, mindfulness expert and certified "conscious parenting" coach, founded Mindful Champs in September last year after witnessing first-hand the lack of mental health education currently available in schools, and after unexpectedly losing her father.
She has launched a business that she says strives to inspire positive progress, making mindfulness among children a common and widely embraced norm. Among Mindful Champs' products are mindfulness journals, affirmation posters, vision boards, affirmation puzzles and, now, grief journals.
Patel says that the Mindful Champs Grief Journal helps children to understand death – a concept that has traditional been difficult to grasp and discuss. It allows children to explore and process their own emotions, supporting them through a critical stage in emotional development. The Grief Journal is filled with prompts, empowering stickers, thought-provoking activities and more, whilst encouraging children to say things that were left unsaid and be grateful for the memories that they're left with.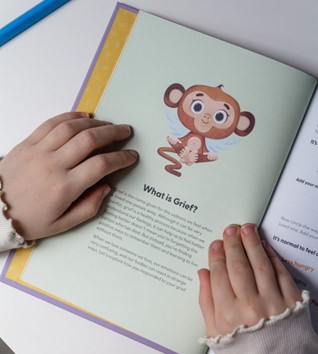 Through using Mindful Champs Grief Journal, children are able to healthily explore and process their grief, says Patel.
She added: "Grief is something that even adults struggle to understand; it's one of life's biggest emotional hurdles. As a result, when parents suffer a loss, they worry not only for themselves but for their children. Youngsters are often unfamiliar with loss and aren't used to processing such challenging emotions. Meanwhile, every child processes grief differently. Understanding how best you can support your child is difficult and unfortunately mental health and emotional well-being resources in primary schools are somewhat limited; we're provided with little insight into how we should discuss and address death with young children, leaving many parents feeling lost and overwhelmed.
When I lost my father, I found great solace in journaling; it's a form of therapy and something that every child can benefit from. Meanwhile, the past year has of course been incredibly challenging for us all amid the Covid-19 pandemic – this encouraged me to bring the benefits of journaling to children, should they sadly experience the loss of a loved one. We've seen young people struggle immensely with their mental health as a consequence of Coronavirus and by promoting the importance of mental health, self-care, patience and reflection from a young age, we can help to ensure that children are better equipped for all that life can unexpectedly throw our way.
"I am incredibly proud of our grief journal and cannot wait to see it enrich the lives of families experiencing grief."