Tech company doubles up in Derby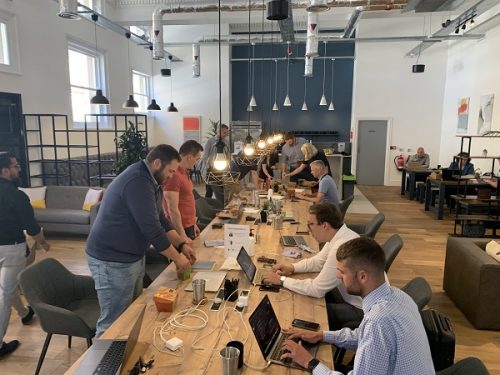 A tech company which helps with the communication needs of NHS Trusts has doubled its space at Derby serviced office complex Cubo.
Alertive joined Cubo after moving away from its existing office building and adopting a
more flexible way of working. The firm initially took an eight-person private office at Cubo Derby with a view to offer flexible space as a drop-in centre for the business.
In response to recent growth in the business, Alertive doubled its space by taking two new offices at Cubo, enabling them to be able to take their staff numbers up to 16.
Alertive's goal is to have a UK wide appearance and see Cubo as a key enabler by having access to Nottingham, Sheffield, and other office locations as they are added.
Matt Gauler, CEO of Alertive, said: "Cubo is an amazing space that sparked my attention straight away with its approachability and community culture that I have not seen anywhere else in Derby.
"It gives us that supportive atmosphere through a co-working space built with businesses in mind."
"As an employer you want to provide the best space you can for your employees to make them feel safe, welcomed and excited to come into work – this is exactly what Cubo has provided for us."