Games developer's acquisition unlocks South West region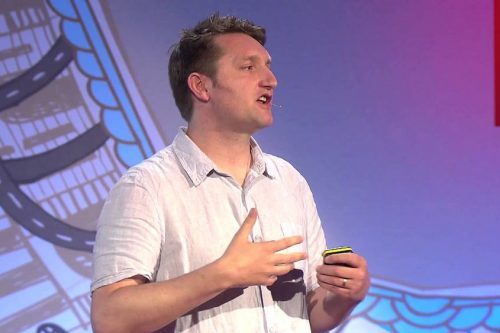 Games developer Sumo Group has made a strategic acquisition, taking over Auroch Digital in a £6m deal.
The purchase of Auroch, a Bristol-based videogame developer and publisher, adds 48 people to the group and gives the group a presence in the South West.
Sumo is itself in the process of being taken over after Chinese technology giant Tencent agreed a £919m deal in July.
Carl Cavers, chief executive of Sumo Group, said: "Given our increasing focus on Own-IP, we are particularly excited by Auroch Digital's pipeline of original IP. So, while this is a relatively small acquisition, it is a highly significant one for us strategically."
The group operates through its Sumo Digital, Atomhawk and Pipeworks Studios businesses, as well as Secret Mode, its publishing division which launched in March.
The Sheffield-headquartered group now has 15 studios, including Nottingham, Leamington Spa, Warrington, and Pune in India.
Bristol is seen as a key strategic location for Sumo Group and the acquisition "creates access to the growing talent pool in the South-West of England and parts of South Wales".
Auroch will also create opportunities for Secret Mode, with "several forecast titles" from Auroch requiring a publishing partner.
Auroch Digital was founded by Tomas and Debbie Rawlings in 2010 and Tomas will continue to lead the business.
Dr Tomas Rawlings, studio director of Auroch Digital, added: "We share so many values and Sumo will be a good home for us. We have a shared desire always to improve the quality and depth of the games we make, a commitment to being a positive and respectful workplace, a desire to invest in new talent, and a shared wish to make a lot of fun, engagement and gameplay for all."
The acquisition comes as the Sheffield headquartered group also announced it was looking to support young people across Yorkshire and Bristol through its work with the Ahead Partnership, to encourage them to consider careers in the games industry, and to help tackle the challenges of accessing online learning at home through donations of equipment to schools and young people throughout the UK via Every Child Online.