Supply chain group launches Leicestershire recruitment drive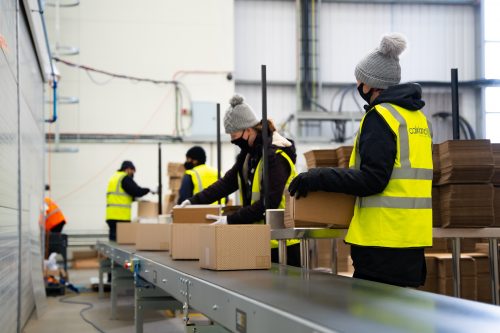 Supply chain group Oakland International plans to convert nearly 100 agency staff into employees this month and is eyeing up further recruitment as it responds to the success of its Bardon site.
The Leicestershire facility opened last year and now directly employs 200 people at its round-the-clock operation packing, picking and distributing chilled and frozen food.
Shaun Foley, managing director of Oakland International Group, said: "Bardon is an amazing success story. We launched Bardon in August 2020 in the middle of the pandemic and today we employ over 200 full time staff. We're now in the process of transferring some agency staff to full time employment, with our aim to reach around 300 employees within weeks."
The site has capacity for 400 people and Oakland is looking to continue its recruitment, and is currently focused on warehouse and administration vacancies.
Cllr Tony Gillard, portfolio holder for business and regeneration at North West Leicestershire District Council, said: "Oakland International has helped to generate a lot of growth for North West Leicestershire and it's great to see how much its Bardon site has achieved in just one year.
"Despite opening its doors in the height of the pandemic, the Bardon facility has helped to boost the local economy with new employment prospects and investment opportunities across the district."