Lincoln manufacturer lands biggest-ever deal with Aldi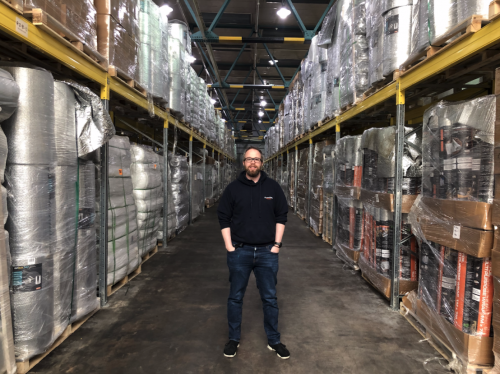 X

Register for free to receive latest news stories direct to your inbox
Register
Lincoln-based SuperFOIL Insulation can be found in the famous middle-aisle of one of the UK's leading supermarkets this month.
SuperFOIL, which employs 31 people, is supplying enough insulation to cover all of Lincoln city centre as an Aldi Specialbuy.
Over three Specialbuy events, starting with Thursday 28th October and again in January and October 2022, the company will supply Aldi's UK stores with 20,592 rolls of SuperFOIL Multipurpose Insulation and 2,496 rolls of SuperFOIL SF6 Large Multifoil Insulation.
This is enough to cover more than 313,600 sq m or 78 acres. Laid out flat, this would encompass all of central Lincoln, from High Street to Castle Square.
Managing director of SuperFOIL Insulation, William Bown said: "For a family business like ours, becoming an Aldi Specialbuy is an amazing opportunity. With 53,000 rolls, it's the biggest single order we've ever had and a great way to get our brand noticed by even more DIY consumers across the country.
I'm really excited to see our products in the famous middle-aisle of Aldi… although, knowing Aldi, I'll probably also come home with a canoe."