Role models recognised for inspirational work in empowering women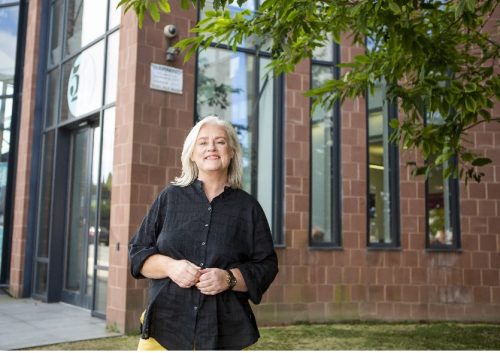 Three entrepreneurs have been hailed for their work to improve opportunities and conditions for women, in this week of International Women's Day.
They have been recognised by The Women's Organisation, which works in Liverpool and Manchester to promote businesses and business opportunities.
The Women's Organisation is the largest developer and deliverer of training and support for women in the UK. It has supported more than 60,000 women and helped to create in excess of 4,000 businesses since it was established in 1996.
Sonia Bassey is a community artist from Liverpool and director of Public Sector Transformation Cheshire and Warrington for Cheshire East Council. She was appointed an MBE in 2017 for services to the community.
She became self-employed as a community artist when she was 19. In 2011 she curated the project Toxteth Riots – 30 Years On, a major photographic exhibition with Merseyside Black History Month that was installed at National Museums Liverpool International Slavery Museum.
She has subsequently worked for Cheshire West and Chester Council, and in 2019 joined Cheshire East council to become director of Public Sector Transformation for Cheshire and Warrington in 2020.
Sonia has been chair of the Merseyside Black History Month Group. In 2019 she was elected as chair of the board of trustees for the annual Africa Oyé festival in Liverpool, the biggest African live music event in the UK, after being a member of the board for 18 months. She is also chair of Mandela8, a charitable incorporated organisation with the objective of installing an artwork in Prince's Park, Liverpool, to commemorate and celebrate the legacy of Nelson Mandela.
In October 2020 she was one of the people selected to be shown on posters around Liverpool in the 'You Cannot Be What You Cannot See' campaign as part of Black History Month. Last year she was elected the chair of the RESPECT group of National Museums Liverpool, set up in 2008 with the newly-opened International Slavery Museum to consider race equality issues, community engagement and inclusive practices.
Born in 1965, Sonia was brought up in the Toxteth area of Liverpool, where there were low expectations for the career paths of young people and employment opportunities for women, and black women in particular, were stark. The Women's Organisation says Sonia helped change the landscape, raise aspirations and fuel futures for young people from disadvantaged areas, for women, and for people from black and ethnic minority communities.
Sam White, founder of Freedom Service Group and CEO of Stella Insurance Group, set up her first business aged just 24 from her sister's conservatory and she hasn't stopped since.
Starting as a small uninsured loss company in 1999, Sam has grown the Freedom Group to become a hugely influential and expanding business. In the past 20 years she has spearheaded the growth of a dynamic company in an ever-changing sector, all the while maintaining a strongly principled approach to business.
Keeping people at the heart of her work, Sam keeps strong links to her hometown of Stockport, profit sharing with charities in the local area. Action also contributes to global charities, maintaining an awareness of international issues and developments.
New to the Australian market, Stella Insurance is a female-first, purpose driven business, created by women, for women. Stella is building a community through its platforms to help educate, support and empower females to balance the gender bias in matters such as insurance – and life at large.
Starting with car insurance, Stella designs products and customer experiences that help prioritise the needs and lifestyles of women to give them a fresh and fair perspective. Her purpose is to strive to partner with like-minded people and organisations to drive actionable and progressive change for women.
Freedom Group is built on a philosophy that puts meritocracy, honesty and innovation at the heart of how it operates, both in terms of its customers and its people. It promotes a culture that celebrates equality, individuality and diversity – something, some would argue, many of its counterparts in the insurance sector are behind on.
The Women's Organisation says Stella Insurance is, as it says, a female-first – created by women, for women, and aims to balance ingrained gender bias within the sector.
Gemma McGowan is the owner and operator of The Isla Gladstone Conservatory, a popular wedding and events venue in Liverpool's Stanley Park, which separates the city's two football clubs. Gemma has diversified this much-loved Liverpool institution since it was redeveloped in 2009.
She is an entrepreneur and businesswoman in the hospitality industry with a number of nationally recognised restaurants, hospitality venues, catering companies and social enterprises under her guiding hand.
Gemma began her career in her teens when she famously became the youngest licensee in the country. Over the past two decades she has developed a wide portfolio across the country, successfully building iconic venues that are rooted in their communities.
She is also the director of Xenia Restaurant Group, which counts chef Aiden Byrne's restaurant, MCR, among its holdings..
Gemma has not only succeeded in an area of business and enterprise that is largely dominated by men, but is a living, breathing example of somebody delivering social value in its truest sense.
She is an energetic social entrepreneur who is dedicated to improving opportunities for the people of Liverpool. She is director of Hestia Careers, which specialises in recruiting 18-24-year-olds and placing them with businesses to learn through real life experiences.
Gemma has established partnerships with companies such as Emirates Air, Nandos and Liverpool FC to give Hestia apprentices the opportunity to gain valuable experience and put them on the road to success.
She commits significant time and gives valuable business insight to community projects in North Liverpool. She is a director of Stanley Park Liverpool CIC and Positive Futures. As a director of the Beautiful Ideas Company, Gemma is a part of a collective of entrepreneurs empowering local businesses and communities to create economically self-sustaining projects that have created both jobs and a return on the investment.
The Women's Organisation chief executive, Maggie O'Carroll said: "Inspirational women from across the social, political and business spectrum, too many to count, are working to smash the barriers of bias and transform our society every minute of every day.
"I can name 50 women in my own organisation, whom I know and admire personally, who are doing exactly that. Each and every one of them deserves recognition for the work they do and the change they are helping to create. So, to reduce that endless list to just three names is an almost impossible task.
"However, for me, these three individuals are genuine examples of women who are notably and demonstrably breaking the bias and creating better futures for women.
"Sonia Bassey has worked tirelessly in the area of equality for all – women, individuals from black and racial minority communities, and young people from disadvantaged areas.
"She has committed her personal and professional life to supporting and campaigning for women's social and economic inclusion. Her achievements are many and impactful, altering the landscape for future generations of young black women. She seeks no personal recognition in the work that she does, but it is so very much deserved.
"Sam White is a living, breathing example of an unlikely entrepreneur. She has used challenges in her personal life to fuel her ambition and drive her success. She is a self-starter and possesses an unparalleled level of empathy and understanding when it comes to doing business – and it shows.
"Sam is vocal about her commitment to operating on the basis of meritocracy. That said, more than 70% of her senior management team are female. So, in essence, while Sam is committed to balancing gender-bias, she is actually breaking the bias without necessarily even meaning to do so, simply by employing the best people for the job. And isn't that something."
Maggie added: "Gemma McGowan is a razor-sharp businesswoman, an ultra-smart operator who delivers results – but has never forgotten her roots. She is a social entrepreneur in its truest sense.
"She has drawn on her own experience and success in business and enterprise to become a mentor for hundreds of other women, many of whom come from some of the most deprived areas of Liverpool.
"Gemma has raised aspirations for women in the city and encouraged them to follow their dreams. She dedicates much of her free time to supporting and mentoring other aspiring entrepreneurs and does so with absolutely no personal agenda. She is very much a pioneer that gives back."