People: Russell Scanlan; Baytree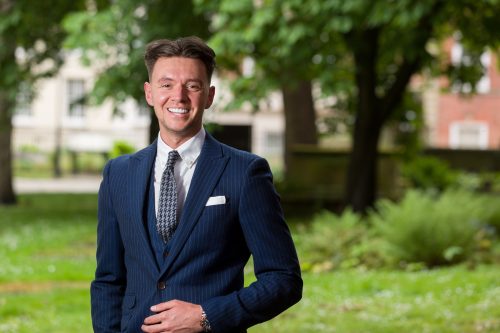 Insurance broker Russell Scanlan has appointed a new account executive.
The long-established Nottingham firm has welcomed Marius Conway-Jones to its commercial team.
Conway-Jones brings over seven years' insurance industry experience to the role.
He said: "I'm very excited to be taking on this new role at Russell Scanlan, it is such an established and reputational business within the industry, one that I've had my eyes set on for many years. From the moment I stepped into the building for my interview, the team has been incredibly kind and supportive, and the forward-thinking approach to broking has been like a breath of fresh air.
"I feel very honoured to be surrounded by such experienced and likeminded individuals. Everyone on the team is incredibly driven and evidently go out their way to provide the best service to the clients, which immediately made me feel like I'd fit right in. Already talking to clients, I feel proud to say that I am from Russell Scanlan. Now I'm looking forward to building relationships with the current client base and helping drive the business forward."
Sales and marketing director Mike Dickinson added: "We're very pleased to have welcomed Marius as part of the Russell Scanlan team, especially during what has been a period of growth for us as a business. We have had a successful start to the year with several new clients added to the books, so expanding the team to meet the added demand has been required.
"We look forward to watching Marius grow with us and in return, helping us strengthen our renowned offering to both existing and potential clients."
Luxury and supercar dealer Baytree has announced two new appointments.
Adam Le'Gallienne joins the Derby-based firm as sales executive alongside Steve Patterson, who takes on the role of senior sales executive.
Patterson said: "Having spent the last 15 years with BMW, I am really looking forward to working with the prestige and supercar brands within Baytree's portfolio, and, of course, building client relationships."
Le'Gallienne said: "The prospect of dealing with high-end performance cars and helping Baytree build on its successful track record, which includes winning the Motor Trader '2021 Fastest Growing Independent Dealer of the Year Award', really excites me."
The appointments come as Baytree celebrates its 15-year anniversary.
The company recently invested £250,000 into new showroom facilities at its Chequers Lane site which are expected to be completed next month.