New Derby County owner: 'We intend to be judged by our actions'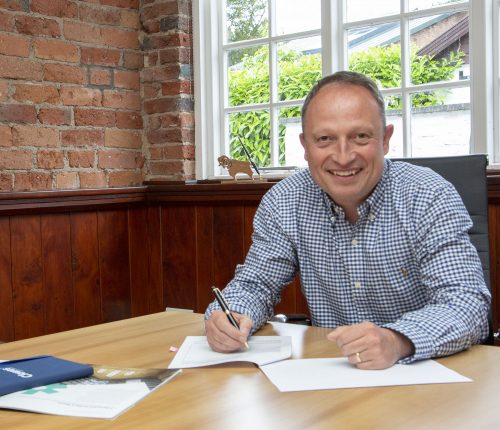 The new owner of Derby County says he "won't be making an extravagant promises" but that he "couldn't stand by as the risk of losing [the club] became too real".
David Clowes, the group chairman of Derbyshire-based Clowes Developments, sealed the deal which finally saw the Rams exit administration on Friday evening (July 1).
He says although the deal to buy the Pride Park Stadium and the club itself had "not been an easy" one, his focus now is "stabilise the football club in every department and to make sure [it] has the foundations in place for success – however long it takes".
Clowes, a deeply private man, admits he doesn't want the publicity that comes with being the new owner of such a large club – and said he would've had preferred to remain an anonymous supporter watching the team from his usual seat. He added: "However, if that is the price to secure the future of the club, then so be it."
Clowes said that, alongside his team, he "will be doing everything" in his power to make Derby County "safe, secure and successful for many generations to come.
He added: "Words, I know, are cheap, and so, going forward, we intend to judged by our own actions".
The Rams have been busy over the weekend as they prefer for next season in League One. With money now available for new players, the club has signed forward Tom Barkhuizen who has been released Preston North End, goalkeeper Joe Wildsmith and midfielder Nathaniel Mendez-Laing, who has been released by Sheffield Wednesday.
Meanwhile, leading figures from across the city have been giving their reaction to the Clowes takeover.
Councillor Chris Poulter, leader of Derby City Council, said: "This news is monumental. A buyer from Derby, doing it for Derby – we can't ask for more than that.
"It's now time for us to come together and work towards the long-term stability of the club."
John Forkin, managing director of Marketing Derby, said: "The past few months have reinforced the importance of Derby County to the communities and economies of Derby and Derbyshire.
"Marketing Derby welcomes the purchase, which draws a line on administration and allows Derby County to start its next chapter."