M&A: what's happened, what's next?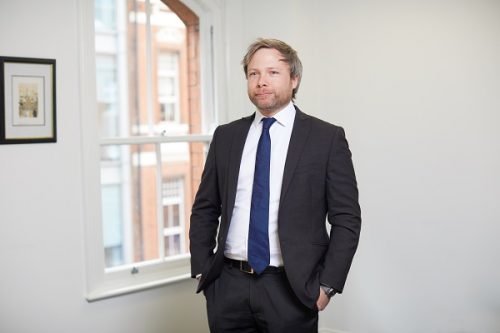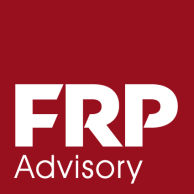 by Harry Walker, Partner, FRP Corporate Finance
For the mergers and acquisitions market, the last two years have been a story of ups and downs.
The elevated anxiety and uncertainty caused by the Covid pandemic put the handbrake on progress for much of 2020, but mooted increases to Capital Gains Tax then supercharged activity in the first quarter of 2021.
Though those changes ultimately never materialised, the market has remained buoyant across all aspects of M&A advisory, and my colleagues and I at FRP Corporate Finance have continued to be involved in a highly active market.
In 2021, we delivered 73 Corporate Finance deals, with a transaction value of more than £1.5bn nationwide. This includes completing 10 deals alone through our East Midlands team, with stand-out local examples including advising on the sale of Leicester's Everest Dairies, the UK's largest paneer-maker, to Vibrant Foods – the UK's leading Asian food group.
Healthy war chests
Moving into 2022, we've seen a slight slowdown in activity on the ground, year-on-year. Part of this will have been down to growing global economic and geopolitical uncertainties, including rising interest rates, which has increased the cost of debt after years at record lows and the war in Ukraine's impact on energy and other costs.
However, at the half-year mark, there remains a vibrant and active deals market both here in the Midlands and across the country.
For some, global uncertainty may even be a driver for starting M&A activity – when headwinds blow, acquisitions or mergers can help firms adjust their operations to capitalise on new opportunities.
Private equity investors have healthy war chests and continue to be major players in the market. That has fostered fierce competition for high-quality assets, which is good news for sellers who can get their strategy and market approach right.
Sectors and strategies
In terms of the industries that are attracting buyer interest, manufacturing has been a stand-out sector in the Midlands, while technology has also seen plenty of activity, as has been the trend nationally.
The financial support given by the government during the pandemic helped insulate many businesses from the worst effects of the Covid-19 crisis, which has reduced the number of distressed sales relative to historical norms. However with the end of Government support earlier this year, there are signs that distressed sales will become more of a feature of the M&A market moving forward.
Over the next six months, ongoing global supply chain challenges as well as the rising cost of energy could together apply pressures that might prompt firms to pursue M&A activity that they might not otherwise have sought – shoring up supply chains and sellers looking for an exit under 'stressed' but not yet distressed circumstances.
What's next?
So, what does this mean for the M&A market – and particularly here in the East Midlands?
Simply, there will continue to be great opportunities here for those with an appetite to buy and sell businesses. The key to capitalising on these will be having the right sort of support and advice throughout the process.
Many sellers we speak to approach a deal with a definite price in mind, and setting realistic and achievable price expectations is a key part of an adviser's role on any deal.
It is worth noting that benchmarks and methodologies that were valid just six months ago may now be outdated as companies experience very different trading conditions. Real care needs to be taken when considering valuations and ensuring that the near-term cash requirements and market conditions for the business are factored-in, as well as what might be required for future growth, including investment in working capital, capex, R&D and more.
As ever, it's equally important to consider wider, holistic factors. What do you want the business to look like in the future? Do you want to remain involved in the business in some way, or are you looking to free-up time and step back? Considering all of these will shape the 'right' approach to market, and an experienced adviser will help achieve your goals.
For more information on how FRP Corporate Finance's East Midlands team can support you in realising your M&A ambitions, please feel free to get in touch with me at harry.walker@frpadvisory.com.