US firm swoops for Leicestershire SaaS provider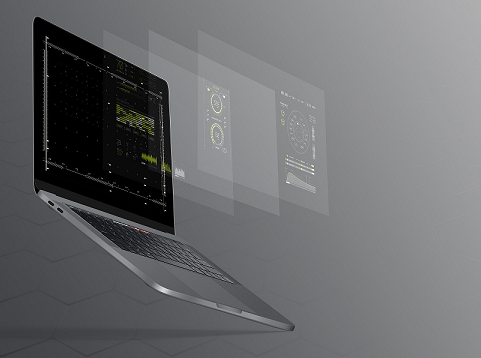 Lutterworth-based software-as-a-service solutions (SaaS) provider Combined Knowledge has been acquired by the global digital learning platform AvePoint EduTech.
Combined Knowledge uses training software to help employers turn their workforce into fluent Microsoft 365 users.
US-based data management solutions business AvePoint, which has over 9 million cloud users, launched EduTech in February 2021.
The sale was completed by James Simmonds, a partner in the Nottingham office of UHY Hacker Young.
The accountancy firm has a strong working relationship with Combined Knowledge having provided the company with holistic support for 14 years.
Simmonds said: "We developed a fantastic long-term partnership with the team at Combined Knowledge that enabled the business to be optimally positioned as an attractive investment for acquisition.
"From the outset of the client looking to sell, we have ensured the process has been thoroughly planned and diligently executed, which helped to make the acquisition seamless over a three-week period."
Steve Smith, director and founder of Combined Knowledge, said: "To date, we have upskilled more than one million people through the provision of engaging learning and support tools developed and delivered through training by Microsoft experts.
"We had reached a point of sale with the business to ensure that it could secure additional investment that would enable it to continue scaling up. We're tremendously excited to join the AvePoint family to bolster its EduTech division, which we felt strongly aligned with our mission and purpose to deliver outstanding workplace software training provisions.
"James and the rest of the UHY team have been incredibly supportive of the ambitions for the business and were pivotal to ensure the best outcomes from the acquisition."
Simmonds added: "We support businesses of varying scale and scope across the East Midlands with meticulous strategic planning to fulfil their desired objectives and it's incredibly rewarding to help firms reach pivotal milestones in their life cycles."
The legal side of the transaction was led by Rik Pancholi, managing director at Pattersons Commercial Law. Pancholi was supported by Elliot Vilders from Dickinson Wright in Michigan, who assisted with the US side of the deal.
Pancholi said: "It was great working with James at UHY Hacker Young and Steve Smith to help Steve realise his ambition of exiting from the business he has nurtured and developed over the years. It's going to be quite an exciting journey watching the next phase of growth for Steve and Combined Knowledge.
"As a Leicester-based law firm which is in the process of setting up a second office in Nottingham, at Pattersons Commercial Law we are well-placed to advise owner-managed businesses across the East Midlands."