Restaurant chain unveils £15m expansion plans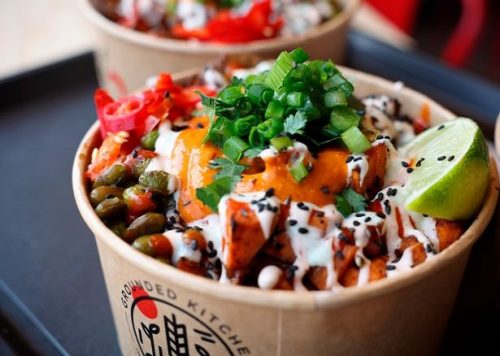 A Korean-inspired restaurant chain founded in the East Midlands in 2017 has revealed plans to create over 500 jobs at 50 new sites across the UK.
Grounded Kitchen currently operates ten sites across the country, including its original base in the Clarendon Park area of Leicester, a further branch at Fosse Park and restaurants in Loughborough, Market Harborough and West Bridgford.
The brand – established by Leicester entrepreneur Ahmed Kidy just five years ago – is set to invest more than £15m in the rollout, with franchise partners expected to sign up for 25 sites at a time.
Grounded Kitchen is known for its signature Nourish Bowls, which consist of fresh vegetables on a bed of rice infused with a range of authentic marinades.
The company says it is looking to "revolutionise" the fast-food market by targeting consumers who favour flexitarian, vegan and free-from options.
Ralph Llanwarne, franchise director at Grounded Kitchen, said: "We're incredibly excited to be rolling out the Grounded Kitchen experience across the UK and to be working with some fantastic partners on multiple sites. Our focus on delivering fast and healthy, balanced food has really captured the imaginations of those who dine with us and we're delighted to be able to share that experience with new communities as we expand the Grounded Kitchen family and fanbase."
He added: "Grounded Kitchen is one of the most exciting franchise opportunities to come to the market in years and this is a rare opportunity to get in on the ground level.  We are actively looking to engage with ambitious partners to join us, as we continue the expansion of Grounded Kitchen across the UK. We are particularly interested in experienced partners looking to develop multiple sites with us."