Golf simulation firm bags £50,000 to drive expansion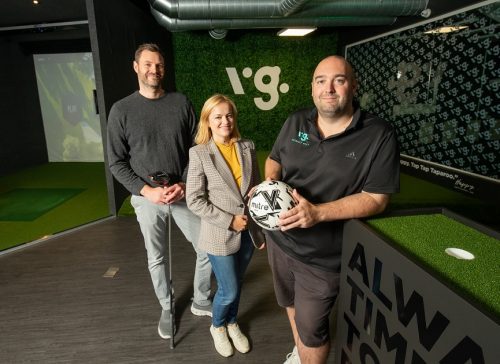 A Lincoln-based golf simulation business has secured a £50,000 loan to accelerate its growth plans.
Virtually Golf says it will use the funding from First Enterprise – Enterprise Loans to purchase new equipment, improve its on-site dining experience and create two new jobs.
The company was established to provide a realistic golf experience for professionals and amateurs after its founders noticed how many golf clubs have closed across the UK in recent years.
It also provides an educational space for non-golfers.
Stephen Clark, founder and managing director at Virtually Golf, said: "It was fantastic to open and invite Lincoln's residents to VG (Virtually Golf) to discuss and showcase this new concept with above 'PAR' experiences for golfers and non-golfers.
"We needed to adapt the business model and the loan has enabled us to focus on what we initially envisioned to create an elevated dining experience around the technologically advanced golfing services we offer. To bring in summer trade for friends and family through food, drink and fun!
"I personally want to thank First Enterprise for the service and help during the process. We even look forward to hosting an event together on the 24th of November."
Matthew Wright, investment manager at First Enterprise – Enterprise Loans, added: "Stephen and Christina were fantastic to work with and have pinpointed a great gap in the market whilst coming up with an innovative solution for it. First Enterprise and I fully support this type of resourceful entrepreneurship."
First Enterprise – Enterprise loans receives funding through the British Business Bank's Midlands Engine Investment Fund (MEIF) backed by the Recovery Loan Scheme.