People: BHW Solicitors; Balls2 Marketing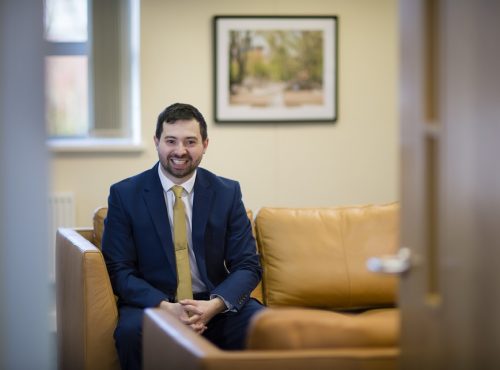 BHW Solicitors' head of litigation has been appointed as a deputy district judge on the Midlands circuit.
Paul Davis will sit as a judge for 2-3 days each month.
Now a partner at BHW, Davis qualified as a solicitor in 2012 and specialises in commercial litigation, property litigation and contentious probate. He became head of litigation at the Leicester firm in 2019.
He said: "I am delighted to get through the very competitive process and be appointed as a deputy district judge, which involved numerous challenging tests in a selection process that lasted over 12 months.
"I look forward to carrying out this important work alongside my job as a solicitor at BHW."
Deputy district judges are appointed for four-year renewable terms until the statutory retirement age of 75.
Balls2Marketing has appointed a new account director following a restructure which saw Katie Bregazzi and Lauren Doyle take the helm at the full-service agency.
Julie Bednall brings 18 years' experience in marketing and communications to the Derby-based firm having worked for the likes of ITV, HomeServe and most recently the Bristan Group.
Operations director Katie Bregazzi said: "It's an exciting time in our journey at Balls2 Marketing and Julie's appointment and sector experience in the construction and home improvement industry, is integral in helping us achieve our goals."