On the move: the latest East Midlands hires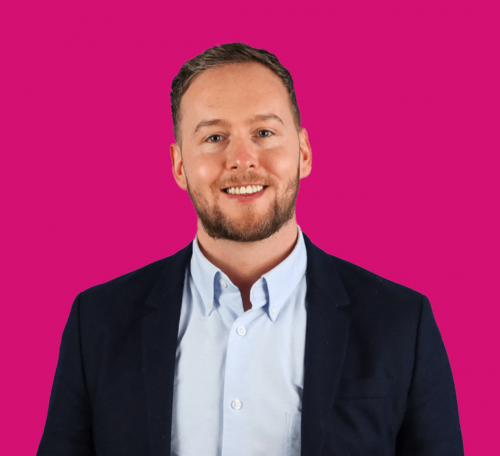 Recruitment and retention consultancy Macildowie has appointed a new head of recruitment process outsourcing.
Des Potter joins the Nottingham firm after more than a decade working in the recruitment and talent management sector.
Potter, who is also a qualified forensic psychologist, said: "Macildowie has a long-established track record as a game-changer in the recruitment sector and its new approach to helping businesses not only attract the best talent, but also engage and retain them, was a major part of my attraction to joining and launching our RPO offering.
"In order for us to support businesses with all of their recruitment and retention, it's vital that we also walk the walk ourselves, and further recognition of Macildowie as a world class employer is proof of the great team and culture I am delighted to now be a part of."
Macildowie CEO James Taylor said: "The last few years have brought significant changes and challenges for both employers and employees, and we are proud to shift our approach to become the UK's first recruitment and retention consultancy to help businesses succeed by finding, attracting and retaining their best talent.
"The huge changes to the jobs market, from the pre-COVID-19 'war for talent', followed by furlough and then the Great Resignation, means that businesses now need to think about a holistic people strategy, rather than continuing to recruit tactically.
"We're delighted to welcome Des to Macildowie to lead our RPO offering. He brings a massive amount of experience in helping businesses outsource their recruitment and this will be vital in helping our high growth customers to hire the right quality in relatively high quantities whilst enhancing the candidate experience and therefore protecting the client's employer brand."
The Big Difference Company – the charity that produces Leicester Comedy Festival – has appointed a new leadership team.
Michael Harris-Wakelam, currently theatre and events manager at the Y Theatre in Leicester, has been made CEO, while Charlotte Laidet – a senior producer at Big Difference – makes the step up to festivals and programme director.
Jonathan Kerry, chair of trustees at the charity, said: "Michael and Charlotte bring huge experience to these roles and I am excitedly looking forward to the future. As we celebrate 30 years of Leicester Comedy Festival, as well everything else that Big Difference Company has achieved up to now, we can look forward to the future with confidence and eager expectation of even more good (and funny) things to come!"
Harris-Wakelam said: "I am thrilled to be joining Big Difference Company at what is such an exciting time for everyone involved. The opportunity to become custodian of such an important part of the UK's arts and live entertainment scene with Leicester Comedy Festival, The UK Kids Comedy Festival and the year round programme of events at The Big Difference venue was a prospect that I was immediately drawn to. I look forward to continuing to build on the legacy left by my predecessors, and further establishing the hard work they have already done to become such an integral part of the local community and national platform we provide for new and emerging talent to thrive."
Laidet added: "Having joined the Leicester Comedy Festival family 5 years ago, I am extremely pleased to have been chosen & trusted with this role; maintaining the legacy of 30 years of Leicester Comedy Festival is a big challenge that I am excited to be a part of. I am looking forward to working with Michael and the team on this new chapter for Big Difference and the festivals."