Charity appeal gets 'eggstra' help from Frontline Recruitment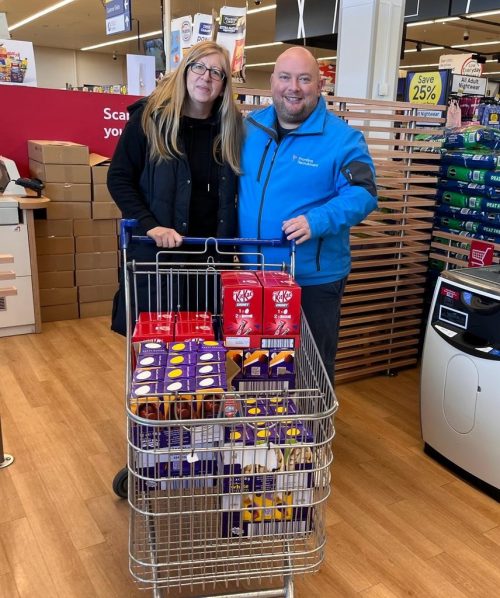 Beeston-based baby loss support charity Forever Stars is set to holds its annual Easter family fun day, with a huge Easter Egg Hunt for all of the children that attend.
The eggs are kindly donated to the charity by local families and businesses, meaning every child that attends can walk away with a chocolate egg.
The charity's appeal for eggs this year has got off to a fantastic start with an "eggstraordinary" donation of 100 eggs from local company, Frontline Recruitment.
David Essam of Frontline Recruitment said: "Forever Stars is a charity that we try and support whenever we are able to, it is our absolute pleasure to support and work with such a fabulous local charity who do so much within the baby loss community. We hope that our donation ensures everyone has a great day and the Forever Stars raise lots of money.
Jo Sharp from Forever Stars said: "We are thrilled to have the support of Dave and the team at Frontline Recruitment, who have been supporting us now for almost five years. Without the support of businesses like theirs the charity simply couldn't function as it does.
If you or a business you work within would like to get involved with Forever Stars, please contact jo.sharp@foreverstars.org