On the move: the latest East Midlands hires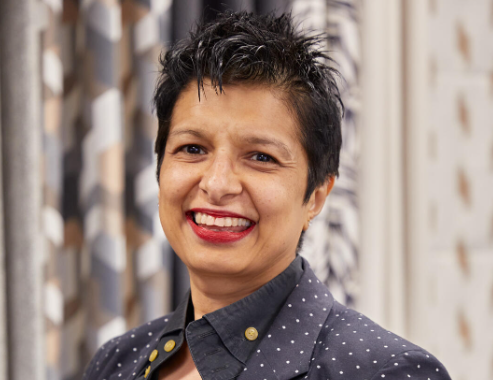 Nottingham-based window furnishings company Hillarys has appointed Shobna Bazzaz as its new head of financial planning and analysis.
Bazzaz will work across all of the entities within Hillarys' parent company the Hunter Douglas Group to deliver financial and performance visibility and manage forecasting and budget cycles.
She will report to chief operating and finance officer Andy Thomas.
Bazzaz said: "I trained at KPMG and then swiftly moved to Boots, extending my retail experience with roles at Next, Mars and Specsavers. I've also worked in transformation during my time at HSBC and across operations, in a finance capacity with Capital One."
"I'm excited about working with my team, wider Finance and the rest of the business to understand the business and what we can do to drive improvements, efficiencies, insight and have some fun!", she added.
"Hillarys is a great local brand with great people and a great culture, I'm keen to get stuck in."
Culture Derby, the partnership originally developed to deliver the UK City of Culture Bid for 2025, has appointed a new interim chair.
Rolls-Royce executive Mark Gregory has agreed to take on the role to help steer the organisation through the next phase of its development.
Culture Derby's short term priorities include increasing the number of creative organisations in the city centre, commissioning a range of cultural "disruptions" that inspire more people to visit Derby and developing new policy and procedural plans for cultural and creative organisations.
In the long term, the body is looking to increase resources for cultural activity as it prepares Derby's bid to become UK City of Culture 2029.
Gregory said: "I am proud to take on this leadership role in organisation I believe could have a 'game changing' effect on Derby. I have seen through my own life and my role as chair of QUAD, the impact arts and creativity can have on individuals and businesses. Culture Derby will work in the gaps to ensure the cultural and creative life of Derby is one to be proud of.
"Derby has a lot to be proud of already with some fantastic arts and heritage organisations and events, however we all realise there is more to do and leadership in the form of Culture Derby is crucial if we want to take the next steps and make Derby a creative and cultural destination or powerhouse."
Adam Buss, bid director for UK City of Culture 2025, said: "Myself and Mike Brown (Arts manager, Derby City Council) have been working behind the scenes since the end of our UK COC 2025 journey. This is to ensure the energy and ideas that were generated do not go to waste and indeed are a catalyst for cultural and creative growth in the city.
"We are ambitious and the appointment of Mark is a sign of this ambition, our plans are for and by the city of Derby and its residents and it is crucial we all play a part. We truly believe this can be the start of a Cultural Renaissance in Derby."