Raft of jobs to be created at Nottingham Castle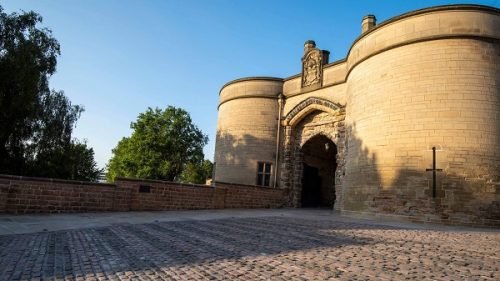 41 jobs are to be created ahead of the relaunch of Nottingham Castle, the City Council has confirmed.
Some 47 people lost their jobs when liquidators from Interpath Advisory were appointed to wind the Nottingham Castle Trust up in November last year.
In February, Nottingham City Council was warned that it must decide the future of the shuttered tourist attraction by the end of June or face Government intervention.
It has since committed to investing up to £2.1m in its operation over the next three financial years.
A series of preview events will be held in May before the Castle reopens to the public in June. It will operate as part of the council's Museums & Galleries service, which runs Wollaton Hall and Newstead Abbey and has run the site previously.
A raft of roles in catering and retail are on offer at the soon-to-be-resurrected attraction, as well as senior positions including site manager and operations manager.
Nottingham City Council's director for Sport & Culture, Hugh White, said: "We're really pleased about the reopening of Nottingham Castle and that as part of this great news, we can announce a number of fantastic job opportunities.
"This is a great chance to be involved in the next exciting part of this landmark site's 1,000-year history. There are great new features on site since the redevelopment, including the new Robin Hood Adventures and Rebellion Galleries and Hoods Hideout Adventure Playground, and we're developing a programme of events to attract local people and visitors from far and wide.
"We are looking for people with passion and enthusiasm for Nottingham and its rich history, and an ability to convey that to our customers. We would welcome applications from anyone who has worked previously at the Castle."